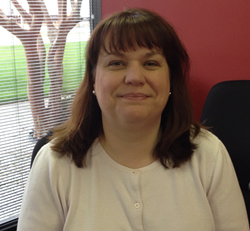 Turning risk into reward.
Ashland, Virginia (PRWEB) April 09, 2014
The Commonwealth Information Security Council held its 1st Annual Information Security Conference for employees of the Commonwealth of Virginia on April 3-4, 2014. Karen Cole, CEO of Assura, Inc. in Ashland, VA gave an engaging presentation titled, "It's a Disaster! How to Get Your Continuity Program Out of the Disaster Zone While Delivering Results" to about 50 government Information Security Officers. Her presentation focused on continuity planning for government and how to make their organizations recoverable and compliant.
Ms. Cole was selected to participate in the conference because of her significant experience in the continuity planning industry. She has implemented a number of continuity and information security programs for government organizations and is a regular speaker at local and national conferences on various Governance, Risk, and Compliance management topics.
This conference was unique because it was the first in Virginia to focus on those in government organizations (agencies, colleges/universities, and localities) who are responsible for managing, auditing or assessing Information Security for their organizations. When asked about the event, Ms. Cole said, "It was an honor to be able to present to such a talented group of managers who take disaster recovery and continuity planning seriously while wanting to make their organizations as secure as possible."
About Assura, Inc.
Assura is a woman-owned consulting firm focused on Governance, Risk and Compliance (GRC) with concentrations in Enterprise Risk Management (ERM), cyber security, continuity planning, and Information Technology (IT) management and audit. As the Governance, Risk and Compliance landscape becomes more complex, Assura is at the leading edge of delivering solutions to these challenges. Their clients rely on them to tackle the daunting task of navigating through the confusing array of regulations in a way that scales to their business and improves performance without busting the budget. As Ms. Cole stated, "Our integrated approach ensures consistency and optimum use of resources to ensure success of every client."
Assura, Inc. has added to its vast suite of products such innovations as:

Calibrated Risk Index® (CRI): a scientific way of measuring risks within an organization;
Aggregate Risk Quantification (ARQ™): a revolutionary business intelligence tool for calculating the hard dollar cost of risk within an organizations providing executives with the information they need to make informed risk based decisions that produce improved results; and
Assura's AuditArmor™ Guarantee: an industry changing promise that Assura will work with auditors to defend their work and if any client experiences an audit finding based on a deficiency in one of their deliverables, Assura, Inc. will correct it for free.