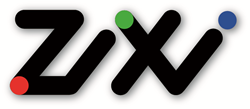 "Adding support for Zixi in our product suite just makes sense," added Max Haot, Livestream CEO and Co-founder.
Waltham, MA (PRWEB) April 07, 2014
Zixi LLC, the leaders in delivering high quality live HD over the internet and Livestream LLC, the leader in live video, have partnered on several key elements of the Livestream solution.
Using the Zixi platform and technology, Livestream dramatically streamlines and simplifies the first mile ingest from the live event venue into the destination's CDN. By centralizing the ingest point of presence (POP ) using the Zixi platform, Livestream removed the complexity of launching thousands of live events while maintaining pristine video quality.
Livestream has incorporated Zixi software to ensure the highest quality delivery of live ingest streams into the Livestream service. This functionality has been rolled out to Livestream clients for live sporting events and will soon be available to all Livestream users. In addition, Livestream added a Zixi output option to Livestream Studio™, enabling event producers to produce and deliver live events to any location in the world. Livestream Studio offers a full array of tools for viewing multiple camera angles, adding transitions, mixing audio, adding graphics, inserting ads, downstream keys, and more and is available with integrated hardware or as a software-only solution.
"We are proud to be a trusted technology partner for Livestream," noted Zixi CEO Dennis Albano. "Livestream is known for delivering tools that enable content producers to deliver professional live events. By incorporating Zixi software, Livestream will be able to ensure the highest quality video connections between event origination sites and Livestream's data centers," Dennis added.
"Adding support for Zixi in our product suite just makes sense," added Max Haot, Livestream CEO and Co-founder. "Zixi is becoming the preferred method for delivering the highest quality video connections regardless of distance or errors on the network. This agreement allows us to leverage Zixi's technology for the benefit of our entire user base and enhances the Livestream Studio offering as well. We look forward to extending the use of other unique Zixi capabilities to distribute low latency and high quality video to end users."
Zixi and Livestream will both be showing the combined offering at NAB 2014 happening in Las Vegas starting April 7th. You can find the Zixi in the South Upper Hall at booth SU11905. You can find the Livestream booth in the South Lower hall SL3305.
About Zixi
Zixi is revolutionizing the ingest, transport and delivery of studio-quality video on the Internet. By enabling broadcast news, live sports, service providers, enterprises and video equipment manufacturers to use unmanaged IP networks like the Internet for reliable content delivery, Zixi redefines the cost of acquiring and distributing video. Zixi's proven, unique transport software eliminates the problems in transporting video that are inherent in IP networks and delivers video of unprecedented quality with no stutter, packet loss or frame-freeze regardless of network conditions. Customers using Zixi to enhance their users' experiences include NASDAQ OMX, the Ultimate Fighting Championship (UFC), Stryker and News Corp. Zixi is privately held and based in Waltham, MA.
###
About LIvestream
Livestream's mission is to connect people and live events. Livestream offers event owners a complete set of hardware and software tools to share their events with a growing community online. More than 35 million viewers each month watch thousands of live events from customers including The New York Times, Facebook, ESPN, SpaceX, and Warner Bros. Records. Founded in 2007, Livestream is headquartered in New York with offices in Los Angeles, London, Ukraine and India. http://www.livestream.com
Press contacts:
Raymond Thompson
Vice President Product Marketing and Project Management
950 Winter Street
Suite 3102
Waltham, MA 02451
W: 781-890-9690 ext 520
Email: raymond(at)zixi(dot)com
http://www.zixi.com
Christina DiRusso
PR Manager

• • • • • • • • • • • • • • • • • • • • • • • • • • • • • • • •
Christina.DiRusso(at)livestream(dot)com
o: +1 646 532 6622
Twitter: @CDiRusso
Livestream
111 8th Avenue, New York, NY 10011
http://www.livestream.com