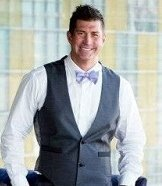 Don't Put Your Loan in Danger, Call The Loan Arranger
Denver, CO (PRWEB) April 08, 2014
Denver Mortgage Broker Jason M. Ruedy, also known as The Home Loan Arranger, announces a streamlined mortgage pre-approval process, which is extremely quick and efficient and only requires three types of documentation from applicants.
The process is simple, and in most cases it can be completed via phone calls and e-mail.
The primary reason for Mr. Ruedy's push for an easier mortgage pre-approval process is due to a recent rise in unreliable pre-approvals, which have resulted in unsuccessful home purchases.
Mr. Ruedy notes there has been an increase in the number of potential homebuyers who have supposedly been pre-qualified for a mortgage, but who learn too late in the home buying process that they are actually not qualified - which has resulted in their inability to purchase a home.
"Recently, I had potential homebuyers call me in distress. They were pre-approved for a mortgage through a local broker who was not affiliated with my business. Their home was listed and quickly sold. They found another home to buy and went under contract. Two weeks before closing, they were told that there was a mistake, and that the mortgage company missed collecting essential paperwork. The deal ultimately fell through. Unfortunately, they already sold their old home and realistically should never have been pre-approved. They are now living in a rental." - Jason M. Ruedy, The Home Loan Arranger
With the Home Loan Arranger, the mortgage pre-approval process is straightforward. The documents necessary for pre-approval are: 1) Income documentation for the past two years; 2) Bank statements for the past 2 months; and 3) Pay stubs for the past month.
A mortgage pre-approval consists of a process whereby prospective home buyers submit required documents, which are then reviewed by a mortgage broker or mortgage banker. Based on the information they submit, these prospective home buyers are provided with information about various loan programs and interest rates for which they may qualify. Additionally, a pre-approval provides potential home buyers with a rough estimate as to the maximum value of a house they can purchase as well as estimated monthly payments and costs. A pre-approval is not the same as an actual approval - which requires more detailed examination of the applicant's creditworthiness.
Mr. Ruedy's mortgage pre-approval process is reliable and gives potential home buyers greater confidence that they will not be denied a mortgage when it is actually time to close on a house.
"I have 21 years of experience in the mortgage business. My mortgage pre-approvals are complete and accurate. I know what I'm doing. It's important to avoid putting your mortgage pre-approval process in the hands of an inexperienced mortgage professional." - Jason M. Ruedy, The Home Loan Arranger
About The Home Loan Arranger:
Mr. Jason M. Ruedy, also known as The Home Loan Arranger, has 20+ years experience in the mortgage business. His company was built around the crucial principles of hard work, discipline, and determination. The Home Loan Arranger evaluates client applications quickly and efficiently and structures loans with the best possible terms. Mr. Ruedy is successful in achieving loan closings for clients while meeting their highest expectations. Jason M. Ruedy is ranked #2 in the state of Colorado by Scotsman Guide, which is the top leading resource for mortgage originators.
For media inquiries, please contact Mr. Jason M. Ruedy, "The Home Loan Arranger":
The Home Loan Arranger
512 Cook St #100
Denver, CO USA
Phone: (303) 862-4742
http://www.thehomeloanarranger.com/