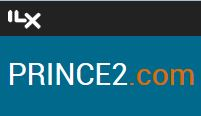 Skills minister Matthew Hancock has urged employers, training providers and the Government to reconsider their emphasis on training
(PRWEB UK) 8 April 2014
Skills minister Matthew Hancock has urged employers, training providers and the Government to reconsider their emphasis on training, pushing for a higher "training culture" in the UK and urging more employers to view training as a worthwhile investment for workers. Referring to the common fear that highly trained staff will be taken by competing companies after the investment in training has been made, Hancock believes that attitudes need to change.
He said: "We must break out of a low training culture and make training a better, more reliable investment. We have a once in a generation chance to crack it and get vocational education to do what it's supposed to do: give students real value training and give employers the skills they need."
Other areas covered by Hancock when he spoke at a Work Foundation conference on skills recently include predictions of multi-media virtual work becoming more common, as well as a shift towards more project based workers.
ILX, a leading provider of project management training courses, have responded to these comments, considering what Matthew Hancock's thoughts might mean for project management and training in methodologies such as PRINCE2. A spokesperson for the company said:
"We are obviously big believers in the power of training and education for various roles including project management, which we provide for professionals that want to get accredited, and many of the skills that are needed to rise to the top of a particular field are only achievable with the right guidance and teaching, whether that be through virtual learning or classroom-based. We offer both methods as well as blended learning, and project management practitioners can use these courses to enhance their careers and gain vital qualifications and knowledge that can then be applied to their everyday roles."
ILX is a leading global provider of Best Practice learning solutions and consulting services and is a market leader in PRINCE2 qualification and training. Operating across 100 countries, they have delivered learning solutions to corporate, public, and consumer audiences for over 25 years. They have trained over 100,000 learners in more than 5,000 organisations across their virtual and online learning programmes, as well as in classroom environments.
PRINCE2® is a registered trade mark of AXELOS Limited.