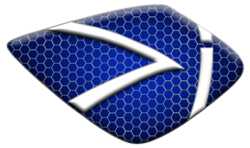 We really wanted to take a step back and look at what challenges Managed Service Providers and IT administrators were facing in spite of the tools that are available today.
Seattle, WA (PRWEB) April 08, 2014
Greater Intell, a leading-edge mobile, software and cloud systems developer, announced today the impending controlled general availability of its flagship product, giSABER which extends the functionality of Kaseya's industry leading IT systems management platform. An acronym for Situational Awareness for a Business Effective Response, giSABER provides visibility into and control over the areas that matter most to today's mobile information technology professionals supporting geographically diverse heterogeneous environments using Kaseya's remote management tools. giSABER will go on sale Monday, April 14th, at Kaseya Connect, Kaseya's annual user conference event in Las Vegas, Nevada.
The advancement of mobile technologies has created a new chapter in the rapidly evolving world of IT. With Internet availability in even the most remote locations, corporations and small businesses alike find themselves supporting increasing numbers of devices and facilities spread across geographic regions large and small. Although technologies like Kaseya's remote management tools can greatly assist in managing these systems over the wire, the locations of these networks in relation to one another, the locations and availability of the technicians supporting them, the ability to access critical information about them and the capability to affect and control them at a moment's notice from virtually anywhere in the world is fast becoming the highest priority of the owners and executives that are responsible for maintaining the availability of these technologies. Greater Intell's giSABER provides this needed mobile access through its iOS and Android App which interfaces with the customer's Kaseya Server, while owners, executives, leaders and administrators gain complete visibility of their IT business's "battle field" through a collection of leading-edge dashboards and maps that take advantage of the "location awareness" extensions GI enables for every Organization, Group and admin accessing Kaseya.
"Although it is our job to support leading-edge technologies as they become available, it's just as important to us to be able to take advantage of the capabilities these technologies provides related to our own operations and delivery of service," said Bryan Greene, CISSP President - Adaptive Technology Group, LLC. "Greater Intell represents the most innovative advancement in MSP tools, both in technology and presentation that I have seen in more than a decade. Its immediate effect on the efficiency of our operations during the beta this year has been tremendous."
As a member of Kaseya's Technology Alliance Program, Greater Intell has combined Kaseya extensible design, API's and Web Interfaces with their intimate understanding of Kaseya's design architecture and innovative UI designers to create extensions of Kaseya's already popular and powerful Virtual System Administrator (VSA). Integrated satellite maps show images and locations of the businesses and administrators, symbols and indicators provide real time status of health and availability on dashboards and tablets that more closely resemble a military command center than a remote management tool. Mobile visibility into performance charts and big screen displays of monitor sets presented in ways that allow correlation and comparison combine to provide a futuristic look and feel that makes apparent even to the non-technical, that the capabilities presented by Greater Intell's giSABER extension of Kaseya are powerful.
"We really wanted to take a step back and look at what challenges Managed Service Providers and IT administrators were facing in spite of the tools that are available today, and what capabilities existed in the technologies that were already available, which could be applied to the problems they are already trying to solve," says Corey Mandell, Greater Intell's President and CTO. "Once we defined the functionality we wanted to provide, we set out to create a presentation that was clearly state of the art in every way. Things we recognize immediately as futuristic in a Hollywood movie like presentation are used to make the era of this technology originates from clearly next generation."
"We are proud to have partners like Greater Intell developing functionality and integrating capabilities that benefit Kaseya's customer base," said Roger Hodskins, Vice President of Global Channel and Alliances for Kaseya. "By making available development interfaces to innovative developers like Greater Intell, we are able to expand the functionality of Kaseya and its benefit to our customers in the broadest and most efficient manner possible."
###
About Greater Intell
Greater Intell is a developer of leading-edge Mobile, client-server and cloud based systems. They are a premier integrator for Kaseya third party products and a contributing member at every level of the Kaseya Technology Alliance Partners program. Greater Intell's technology is sold worldwide. Their flagship product, giSABER extends the power and capabilities of the Kaseya solution to include location awareness, enhanced information presentation, mobile access from iOS and Android devices as well as other significant functional and technical extensions to the Kaseya VSA. This offering includes OEM integrated third party features from leading providers of capabilities like remote control and Push to Talk communication. Their giSolutions line includes other integrations which are both available and under development for companies ranging from startups to fortune 1000. As an expert in Kaseya and remote systems management as a whole, Greater Intell predictively and selectively provides integrations for partners whose technology supports an existing or emerging need to the community they serve. Their services arm consults on implementation of GI products as well as the entire Kaseya offerings. The company is privately held and is based out of Seattle Washington. To learn more, please visit http://www.greaterintell.com.