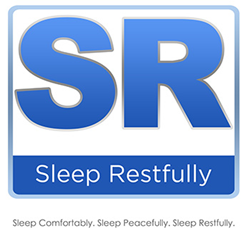 Houston, Texas (PRWEB) April 14, 2014
Sleep Restfully, Inc., a sleep therapy and oxygen therapy equipment & supplies company based in Houston, Texas announced today that it will be moving its corporate office and warehouse to 3100 Weslayan Street, Suite 373, Houston, Texas 77027. The facility will serve as the company's national base of operations effective April 21, 2014.
The need for a larger warehouse and office had become more pressing due to a steady increase in shipments, manpower and storage demands. In 2013 outgoing shipment increase 34 percent over the previous year.
"We are pleased about our new location because it offers opportunities for our great employees to attract new customers and provide them with even more services and quicker shipment of their orders. Our company constantly seeks ways to enhance our impact on our customers and employee's lives, and our new facilities will enable us to do that." said Charles Goldberg President and CEO.
Sleep Restfully, Inc. states that the new location located at 3100 Weslayan Street, Suite 373 will have higher quality and larger office and warehouse space than it had in the past, as well as new opportunities to engage with the local community members and its e-commerce customers.
About Sleep Restfully, Inc.
Sleep Restfully, Inc. is a leading distributor of top quality sleep therapy and oxygen therapy devices and accessories on in the domestic market. They provide medical equipment and accessories which have been developed for the treatment of health conditions such as OSA- Obstructive Sleep Apnea, emphysema or COPD- Chronic Obstructive Pulmonary disease.
Sleep Restfully, Inc. offers the widest range of CPAP, BiPAP, APAP and Portable Oxygen Concentrators (POCs) devices for clients from the health industry, or directly to patients. They also feature a full spectrum of additional supplies such as CPAP masks, filters, mask parts, tubing systems, heated humidifiers, cleaning and sanitation equipment, and more. The main benefit of selecting required CPAP therapy equipment through SleepRestfully, is that here you will find the most competitive prices on the market, and the friendliest customer service to answer promptly your query.
SleepRestfully provides clinicians and the end users with sleep therapy and oxygen therapy devices engineered by industry leaders such as Philips Respironics, Fisher & Paykel, Inogen, Invacare or Puritan Bennett. SleepRestfully is your one stop destination for everything you might need- from a spare filter part and up to the most innovative, fully featured CPAP or Portable Oxygen Concentrator device.