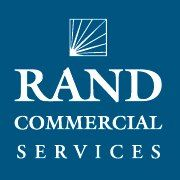 RCS Regional Manager, Paul Adler remarked, "Michael Jonat is an experienced commercial real estate professional and Rand Commercial Services is proud to have him serving the needs of our clients in Westchester."
New City, NY (PRWEB) April 10, 2014
Paul Adler, RCS Regional Manager, announced today that Michael Jonat has joined Rand Commercial Services. Michael has been servicing the real estate needs of Westchester, Rockland and Putnam counties for more than 16 years as a NYS licensed real estate salesperson and a NYS certified residential real estate appraiser. Prior to join the real estate community, Michael was a managing partner of Dorma Mills, a textile company with worldwide contacts.
Michael is very optimistic about the commercial market stating "My expectations for commercial real estate activities for this coming 2014 Spring and Summer seasons within Westchester and Rockland Counties, are very high. Economic stability throughout the region, along with increasing business investment trends appear to be strengthening across all facets of this area's economy."
RCS Regional Manager, Paul Adler remarked, "Michael Jonat is an experienced commercial real estate professional and Rand Commercial Services is proud to have him serving the needs of our clients in Westchester." Adler further added, "Michael will provide innovative, dedicated and professional services in the commercial real estate brokerage sector helping to improve and grow the economy of Westchester and the region." Micahel Jonat can be reached at michael.jonat@randcommercial.com in their White Plains regional office.
About Rand Commercial Services: Rand Commercial Services (RCS) is an independent, full-service commercial real estate brokerage that services the Greater New York area. The firm specializes in reposting and redeveloping properties to improve their returns in addition to assisting clients with more conventional sales and leasing. RCS has nearly 30 agents in Orange, Rockland and Westchester counties, and also serves New York City, northern New Jersey and Connecticut. The company's website is http://www.randcommercial.com and you can follow them on Facebook, Twitter and Pinterest.