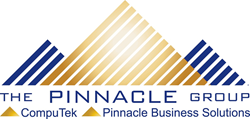 "Eddie was brought in to help us find a potential security hole in our network. Within 4 hours not only was the problem identified but we had recommendations for closing the hole to any further risks." - David Johnson CIO at EPB
Stamford, CT (PRWEB) April 09, 2014
Join The Pinnacle Group on Thursday, April 24th, at The Capital Grille in Costa Mesa, CA for an opportunity to have lunch and discover how to reduce the cost of the most demanding applications, improve delivery efficiency and future-proof IT environments with Managed Services. Learn about the human capital and tool costs associated with implementing and managing a secure environment for companies. The Pinnacle Group can assist with evaluating and remediate any current security posture.
REGISTER TO WIN A ONE DAY SECURITY ASSESSMENT
Upon conclusion of the event one organization will receive a complimentary one day security assessment from guest speaker Eddie Mize. Eddie is a well known security industry leader and innovator with over 30 years experience in the computer industry. Seventeen plus of those years have been specifically focused on information security.
"Eddie Mize has been an integral and valuable part of The Blackhat and Defcon conferences and the Information Security community centered around them for years. Thanks for the contribution to the community Eddie!" – Jeff Moss VP/CSO ICANN – Founder Blackhat/Defcon Security Conferences - U.S. Department of Homeland Security Advisory Council
To register for this event please go to: http://tinyurl.com/tpg-costamesa.
About the Pinnacle Group
Backed by over 25 years of industry experience and considerable skill in every aspect of IT technology, The Pinnacle Group is ready to focus our talents on your needs. Our company offers trusted business-focused, certified IT professionals that can help you design, procure, manage and optimize your IT initiatives. We combine a deep level of business knowledge with IT solution design knowledge, industry best practices, and practical implementation experience to create secure, scalable, and reliable computing infrastructures.
# # # # #
For more information contact us by calling James Bartlett at 760-431-9116 x101 or emailing: jbartlett(at)thepinnaclegroup(dot)com.