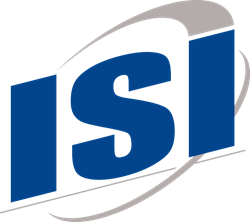 Given ISI's long history of providing cloud and managed service solutions around collaboration, we are more than ready to leverage our integrated applications with Cisco's key initiatives
Schaumburg, Il (PRWEB) April 08, 2014
ISI Telemanagement Solutions, Inc., a leading provider of communication management solutions, has announced that they will be sponsoring the 2014 Cisco's Partner Solutions Forum on April 9, 2014 in Rosemont, IL.
The event will cover a number of topics that pertain to Cisco's solutions, especially focusing on data centers, collaboration, enterprise networking, security, and overall profitability. Most importantly, the event will provide a forum for discussion with key Cisco partners.
This one-day informational and educational event is designed specifically for the partner community. Throughout the day, attendees will participate in a number of breakout sessions, which will be divided into five separate Architectural/Sales tracks.
"ISI is very excited to participate in this event," says David Dishek, Unified Collaboration Practice Lead with ISI Telemanagement Solutions, Inc. "Cisco wants all partners involved and collaborating with one another, and this is another great opportunity to do just that. Given ISI's long history of providing cloud and managed service solutions around collaboration, we are more than ready to leverage our integrated applications with Cisco's key initiatives."
Within the last year, ISI has put an increased focus on supporting Cisco's collaboration solutions, particularly by advancing collaboration reporting and recording for UC platforms and Jabber. These solutions are paramount for any regulated industry looking to better handle federal mandates for compliance.
Learn more about ISI at: http://www.isi-info.com
ISI's Solutions portfolio brings together time-proven technologies for the management of unified communications through wireless and landline Call Accounting & Reporting, Telecom Audit & Optimization, Collaboration Recording (Voice, Video, Instant Message, Screen Capture), Invoice & Inventory Management, and Wireless Management. ISI's facilities, processes, and data security comply with ISO 9001:2008, SSAE 16, HIPAA, Safe Harbor and other important standards.