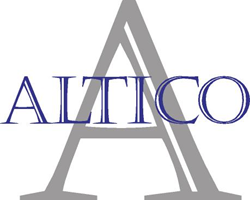 We want to express our appreciation to all of our sponsors for supporting our upcoming Spring Summit: Take Your Business Above & Beyond with Altico Advisors.
Marlborough, MA (PRWEB) April 09, 2014
Altico Advisors (http://www.AlticoAdvisors.com), an East region Microsoft Dynamics partner and NetSuite provider, will be holding a Spring Summit for clients, prospective clients, and partners on May 7th at the Sheraton Hotel & Conference Center in Framingham, MA. Altico today announced their appreciation for the sponsors who are supporting that event.
Sponsors play an important role in the theme of this year's Summit, "Take Your Business Above & Beyond with Altico Advisors." They add their expertise in the form of products and services that enhance Altico's three main practice areas, namely Microsoft Dynamics GP for ERP, Microsoft Dynamics CRM for sales, marketing and service, and NetSuite's cloud ERP, CRM and omnichannel software suites.
"We want to express our appreciation to all of our sponsors for supporting our upcoming Spring Summit," says Mike Kean, President. "We had an overwhelming response this year from partners who provide add-on solutions for all three of our major practice areas. We are therefore able to present sessions to benefit all of our constituencies."
Altico team members will be presenting half of the 16 breakout sessions and sponsors will be presenting the other half. "It's a perfect mix," explains Marcia Nita Doron, Marketing Director. "Our Spring Summit attendees will have an opportunity to enjoy Altico-led and sponsor-led sessions throughout the day. The ever popular Hands-On-Lab staffed by senior members of the Altico team will also be available for drop-in guests from 11:00am to 4:00pm."
Exhibitor sponsors in alphabetical order are:
Altico Financial Staffing – Accounting systems-specific staffing company providing professionals trained in your system who can hit the ground running. More at AlticoStaffing.com
Appolis – WithoutWire™ Warehouse WMS with unlimited users starting at $967/mo, inventory automation for distribution, manufacturing and field service. Free 30 day trial at appolis.com
Avalara, Inc. – Simple, automatic, real-time tax calculations, sales tax compliance for businesses of all sizes, within a customer's own financial, billing, ecommerce, or point of sale system. avalara.com
FieldOne - Built on the Microsoft Dynamics xRM Platform, FieldOne provides an enterprise-class solution to meet the challenges of field service in the 21st century. More at fieldone.com
k-eCommerce – Provides integrated eCommerce and ePayment solutions built on Microsoft Dynamics GP, CRM, AX, & NAV for businesses of all sizes around the globe. More at k-eCommerce.com
Mekorma - MICR check printing with outgoing payment workflow and security. Multi-Batch Print and Post to automate printing and posting of multiple check and EFT batches. More at mekorma.com
Microsoft Store – Bringing you the newest gadgetry, tablets, PCs, phones, games, Xbox, Windows and Office software. More at microsoftstore.com/boston
MineralTree - MineralTree helps businesses automate accounts payable and quit writing checks. Simpler processes. Safer payments. More at mineraltree.com
RedTail – Managed EDI Cloud Service. Do what you do best. Let RedTail manage EDI for you. Best trade compliance; lowest total cost. Integrated with Microsoft Dynamics GP. More at redtailsolutions.com
SalesPad – Add-on solutions for Microsoft Dynamics GP include inventory control, data collection, card control, shipping integration to UPS and FedEx. More at SalesPad.net
Softrax – Take Netsuite and Dynamics revenue recognition to the next level with a plug-in solution built on 15 years of development and deployment experience. More at softrax.com
Solver - Reporting, Budgeting, Dashboards, and Data Warehouse modules make Solver's BI360 Suite the most complete BI solution of its kind for Dynamics GP or NetSuite. More at solverusa.com
WilloWare – Microsoft Dynamics GP enhancements to streamline business activities. Make it Simple & Make it Work. More at WilloWare.com
Sponsors presenting breakout sessions in alphabetical order are:
Adaptive Insights - Adaptive Insights is the worldwide leader in cloud-based business analytics solutions for companies and nonprofits of all sizes. More at AdaptiveInsights.com
Experlogix – CPQ - Configure, Price, Quote and order automation solutions for NetSuite and Microsoft Dynamics CRM and ERP. More at experlogix.com
Fastpath - Leader in security, audit and compliance specializing in access certification and segregation of duties reviews and monitoring. Designed by auditors for auditors. More at gofastpath.com
Greystone Solutions – Focused on cloud computing, SharePoint portal solutions and business intelligence. More at greystone.com
Infinia Integrator – It's an intuitive, user-based import tool that allows you to Copy-Paste-Import from Microsoft Excel to Microsoft Dynamics GP. More at excelintegrator.com
Machado Consulting – Simple, comprehensive IT support. Proactive monitoring & support of company data, systems, networks; disaster recovery, cloud solutions, virtualization. MachadoConsulting.com
NetSuite – The industry's leading provider of cloud-based financials / Enterprise Resource Planning (ERP) and omnichannel commerce software suites. More at alticoadvisors.com/NetSuite
Scribe – A provider of on-premise and cloud customer data integration solutions, helping businesses maximize investments in solutions like CRM, ERP, & marketing automation. More at scribesoft.com
The Altico Advisors "Take Your Business Above & Beyond" Spring Summit will be a full-day event running from 8:30am to 5:00pm at the Sheraton Tara in Framingham, MA. The keynote address will be delivered by Sam Parker, a world-renowned speaker and author of the best-selling book "212: the extra degree™." Attendees will also be treated to breakfast, lunch, prizes, and a cocktail hour. Complete information is available at http://www.AlticoAdvisors.com/register.
About Altico Advisors
Headquartered in Massachusetts, Altico Advisors implements and supports business, financial, and customer management software solutions for mid-market enterprises, primarily throughout New England and metropolitan New York. In addition, Altico provides a wide variety of integration, consulting and advisory services, such as outsourced financial services, business and IT strategy alignment, software selection, and business analytics. Altico Advisors is a NetSuite Solution Provider and a Microsoft Gold Partner. Connect with Altico Advisors on their Web site at http://www.AlticoAdvisors.com and on their blog at http://www.AlticoAdvisors.com/blog.aspx.