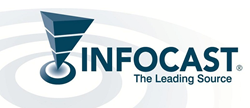 The microgrid market is booming, with projections of it growing to a $40 billion annual market.
Woodland Hills, CA (PRWEB) April 08, 2014
Infocast, a leading business intelligence and networking events producer, is pleased to announce the return of its Military & Commercial Microgrids Summit to Washington, D.C. on June 17-19, 2014 at the Walter E. Washington Convention Center.
The microgrid market is booming, with projections of it growing to a $40 billion annual market. Markets and drivers for this remarkable growth include Military Bases & Governmental Facilities, Cyber & Energy Security Initiatives for Critical Facilities, Campuses & Data Centers, and grid resiliency initiatives in the Northeast in response to Hurricane Sandy and other extreme weather events. However, each application area comes with unique needs, performance goals and cost constraints that must be met by carefully chosen microgrid technologies and system configurations.
Infocast's 4th Military & Commercial Microgrid Summit will once again bring together early adopters and implementers of microgrids, executives from critical infrastructure, campuses, remote communities, utilities, financiers, developers, system integrators, equipment vendors and software providers to move the market forward. They will share compelling business cases for microgrids in myriad application areas, quantifying the energy security, power quality and reliability benefits against the cost of adding new equipment.
Microgrid decision makers from the following organizations will be in attendance and speaking: Connecticut DEEP, Konterra, Missouri University of Science and Technology, Princeton University, Puget Sound Energy, Sandia National Laboratory, San Diego Gas & Electric, UCSD, US DOD, US GSA, US Navy, and many more! The event is sponsored by S&C Electric, Troutman Sanders and PwC, and is supported by the Distributed Wind Energy Association (DWEA), EMerge Alliance, Microgrid Institute, Microgrid Resources Coalition, Smart Cities Council, SunSpec Alliance and the World Alliance for Decentralized Energy (WADE).
For more information, to register, or to join us as a sponsor, visit the event website at infocastinc.com/microgrids-east or contact Nick Eustrom at NickE (at) infocastevents (dot) com or at 818-264-4876.
About Infocast
For over 25 years, Infocast has produced the highest quality events, tailored to the needs of the industries we serve. We intensively research the marketplace, pulling from an extensive network of experts to give you the information and connections to succeed.