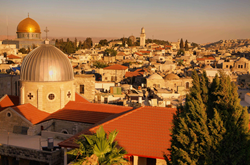 From the beginning, Quintess has focused on being the best, and after 10 years we continue to believe that our members are the most important element of the Club.
Broomfield, CO (PRWEB) April 08, 2014
The Quintess Collection, a leader in private luxury travel, celebrates its 10-year anniversary by announcing several new special partnerships, more luxury residences and awe-inspiring adventures, a revamped website and more. After a decade, Quintess is one of the most established, top-tier destination clubs in the industry. Since the 2008 recession, Club membership has grown by more than 30%. Quintess is poised for further growth and continues to lead innovation in the membership-based luxury travel category.
"From the beginning, Quintess has focused on being the best, and after 10 years we continue to believe that our members are the most important element of the Club," said Trent Sutton, President of the Quintess Collection. "Quintess enhances our members' lives and expands their horizons in world travel. Our members receive extraordinary value at often below-market rates, unique experiences, and highly customized service from our expert travel planners and amazing local hosts. In addition, Quintess, LLC has refined our business model to achieve positive operational cash flow and positive EBITDA status. We believe we are the first club in the category to achieve that, and our financial stability provides a tremendous amount of flexibility."
Within recent months, Quintess announced 14 new homes and adventures and 9 new destinations to accompany the Club's already robust collection of worldwide experiences. New destinations include St. Barts, St. Croix, Santorini and Snowmass along with more homes in established destinations such as Aspen, Nantucket and St. Thomas. New adventures were created in Burma, Cambodia, China, Israel and Vietnam. The Club is actively working on additional real estate offerings and will roll out even more choices in the near future.
This year, Quintess aligned itself with more luxury service organizations in order to provide additional benefits to members. In addition to its longstanding relationship with PGA TOUR Experiences and IfOnly, Quintess members now receive preferred access with the following businesses:
ASI Aviation – ASI is a private air travel company headquartered in Houston, with other locations in Georgia, Arizona and Florida. Quintess members receive complimentary flight hours when they sign up with ASI, as well as access to their "Empty Leg" program for half-priced flights across the U.S.
LifeStream MD – Castle Connolly LifeStream MD provides high net worth individuals, families and busy executives access to world-class emergency healthcare in more than 70 countries, expert medical evacuation when needed, and expert healthcare advice and support anytime, anywhere. Quintess members receive preferred pricing on the highest level of LifeStream MD services.
M life – The Quintess Collection has joined forces with M life, the rewards and loyalty program of MGM Resorts International. This gives members exclusive access and benefits to 12 destinations in Las Vegas as well as additional locations throughout the U.S. Quintess members may also opt-in to receive the elite Platinum tier within M life.
The Quintess Collection offers two ways to enjoy a world of luxury travel–Club Card and Membership. Both offer extensive pre-trip planning and exemplary onsite service. Memberships start at $75,000 for 14 nights plus annual dues. The Club Card is $100,000 for 50 nights of usage over a three-year period, with no membership fees.
"Quintess believes in having members who travel often with the Club, who are delighted with their experiences, and who recognize the value of the lifestyle and services that the Club provides," says Sutton. "We believe we have the highest membership utilization rate of any club in the field, proving the value of a truly vested membership model."
For more information on the Quintess Collection, call 800.550.0324 or visit http://collection.quintess.com.
About The Quintess Collection
The Quintess Collection, a leader in private luxury travel since 2004, provides exclusive access to an international portfolio of luxury residences and adventures in the world's most sought-after destinations, including Aspen, Costa Rica, Hawaii, Lake Como, London, Los Cabos, New York, Paris, Sonoma, South Africa, Sri Lanka, Tuscany and many more. With five-star amenities, personalized service from an expert staff of travel planners and local destination hosts, and the most sought-after golf experiences around the world, Quintess Collection members enjoy effortless vacation experiences each and every time they travel.