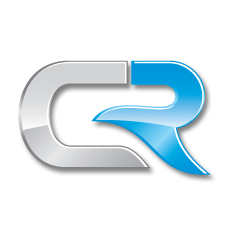 Originally, we looked at different ways to build our own custom workflow process, but ultimately chose Chrome River as a cost-effective, seasoned SaaS solution.
Los Angeles, California (PRWEB) April 08, 2014
Chrome River, a leading provider of expense management and supplier invoice processing software, today announced that Cox Smith, the largest law firm based in San Antonio, Texas, will use Chrome River EXPENSE and INVOICE to automate the firm's expense reporting and invoice processing. Cox Smith became Chrome River's 100th customer to subscribe to INVOICE.
Cox Smith is one of the leading business law firms in Texas. From its dominant position in San Antonio and with a growing presence in key markets including Austin, Dallas, El Paso and McAllen, Cox Smith's attorneys help regional, national and international businesses with a wide variety of matters involving all aspects of business law and litigation. Cox Smith also boasts a wide spectrum of professional backgrounds and ethnicities, and is highly regarded for its participation in, and generous support of, the city's civic and philanthropic communities.
Cox Smith wanted to automate its accounts payable process in order to reduce staff inefficiencies caused by duplicate data entry and manual routing of paper invoices. The firm's goal was to streamline the workflow process, reduce paper usage, eliminate duplicate entries and overpayments, reduce late payments, and better manage its entire accounts payable process. It also wanted a solution that would easily integrate with the Thomson Reuters Elite Accounts Payable/General Ledger system. With Chrome River INVOICE, Cox Smith expects to improve visibility and control of invoice and accounts payable processes, and also enhance tracking and reporting capabilities for more informed management reporting.
"Originally, we looked at different ways to build our own custom workflow process, but ultimately chose Chrome River as a cost-effective, seasoned SaaS solution," said Barclay Wong, director of administration at Cox Smith. "We're looking forward to a big improvement in invoice processing and approval for both our end users and accounts payable staff. We're excited about the efficiency gains and cost savings that automation will provide."
"We're pleased to welcome Cox Smith to our rapidly growing customer base as our 100th INVOICE customer," said Alan Rich, co-founder and chief executive officer of Chrome River Technologies. "As more organizations are required to increase staff efficiencies and reduce costs in their accounts payables departments, our INVOICE product is being considered an excellent choice to automate accounts payable workflows."
Chrome River recently announced the general release of Chrome River PURCHASE ORDER, an extension of Chrome River INVOICE, at its CASCADE Customer Conference in March. For more information or a demo of Chrome River INVOICE, call 1.888.781.0088.
About Chrome River
Chrome River Technologies, Inc. provides expense reporting and supplier invoice automation solutions that uniquely combine the latest available internet technologies with a team of industry-leading implementation and support experts. Chrome River delivers immediate payback via a "Software as a Service" delivery model that requires no hardware, no software, and no long-term commitment. This unique service is easily configurable to meet the needs of organizations worldwide with complex expense management policies and collaborative approval processes. Request a demonstration today and locate additional information about Chrome River Technologies, Inc. and its solutions by visiting the company website at http://www.chromeriver.com or by calling 1.888.781.0088.