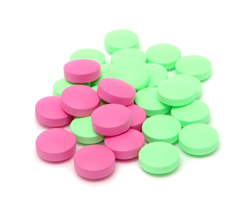 A new synthetic drug called NBOMe has recently been hitting markets all over the United States.
Albion, Michigan (PRWEB) April 08, 2014
There are many types of drugs in the world, and any vigilant parent, educator or anti-drug advocate needs to know about all of them. There are old "standby" drugs – the types that seem to have been around forever. Drugs such as marijuana, cocaine and heroin are all derived from naturally growing plants that can be found all over the world, so it makes sense that versions of these drugs have been around for hundreds of years. If these were the only drugs that we had to be on the lookout for, that would be bad enough.
This isn't the case, however. In addition to the drugs that naturally grow all over the world, chemists are hard at work creating new drugs that we've never heard of before. These chemists are lacking in a sense of morals and humanity, but they are hungry for bigger and bigger paydays. They know that even if one type of drug is illegal, they can whip up a slightly different chemical formula that will create almost the same effect. Even if the federal government and law enforcement have said that one chemical makeup of a drug is illegal, there is no way to prevent drug makers from creating similar types.
The Danger of Synthetic Drugs
One of the many dangers of these synthetic illegal drugs is that they can often be sold legally over the Internet at first. Drug makers will call them something else, such as "potpourri". Buyers will know what they're really getting, and drug makers hope that they'll be able to evade the law for a while. When lawmakers and the Drug Enforcement Agency catch on to what these drug makers are doing, they are quick to add the new drugs to the schedules of illegal drugs in the United States.
Up until this point, however, everyone is in danger of these synthetic drugs. Young people can even figure out where and how to buy them, and unless parents are on the ball, there is no way to keep these young people from trying dangerous drugs. Even after a formula of a synthetic drug is made illegal, it simply joins the ever-growing list of popular illegal drugs that are available on the black market despite their status with the DEA.
"NBOMe" Explodes onto the Market
A new synthetic drug called NBOMe has recently been hitting markets all over the United States. It is a lab-created drug that has effects similar to LSD. It is a hallucinogen that can quickly make a user high with even a small dose. Also similar to LSD, NBOMe is being delivered to users through soaked blotter paper and laced on various foods.
What makes it possibly even more dangerous than LSD is the effects that hospitals and law enforcement are already seeing. Even though the drug is relatively new, it has already been responsible for the deaths or 19 people across the country. Because it is a new drug, no one really knows how much is too much, especially the users. One young man in Arizona died after dropping just a small amount of the drug into his nose through a dropper. He was just trying to get high, but he was dead before he knew what hit him. Similar effects are expected as the drug spreads across the country.
If we want to keep our families safe, we need to prevent synthetic drugs such as NBOMe from reaching anyone else across the country. With enough awareness, this just might be possible.
Reference:
Wikipedia - http://en.wikipedia.org/wiki/25I-NBOMe