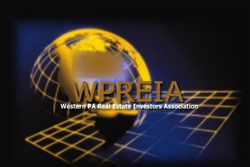 This is one of those events that can change someone's life.
Pittsburgh, PA (PRWEB) April 14, 2014
The Pittsburgh Real Estate Investors Association presents "How To Make Big Returns With Your IRA And Never Pay Taxes", on May 31st. This one day seminar will be presented by Equity Trust; seating is limited.
On Saturday May 31st, at the Pittsburgh Airport Marriott Hotel at 777 Aten Road Coraopolis, PA 15108. The Pittsburgh Real Estate Investors Association will be teaming up with self-directed IRA custodian Equity Trust to present a full day IRA investor training. This valuable training will teach participants about the little known techniques used by the wealthy to convert IRA funds into tax free profits.
The Internal Revenue Service allows certain approved classes of assets to be bought and cold within a self-directed IRA account. If the account is a qualified Roth IRA plan then the profits from those investments is tax free. There are a series of rules and restrictions attached to these transactions. The account must be held by a third party custodian. Equity Trust is the biggest self-directed IRA custodian in America. It is the job of Equity Trust to educate investors and keep them on the good side of the IRS. Anyone who desires to learn how to take advantage of the tax code and make money without paying taxes should attend this one day event.
Participants will learn how to create tax free profits by investing in real estate, notes, FOREX, tax lien certificates; private placements, precious metals, private lending, and other IRS approved alternate investments.
Seating for this event is limited and guests can reserve a ticket on a first come first serve basis. To reserve a ticket click this link and use the promo code PITTREIA to reserve your seat. Tickets are only $57 and include one free guest ticket. According to Pittsburgh REIA President Josh Caldwell, "This is one of those events that can change someone's life. I remember when I first learned to invest with my IRA, I was shocked that this stuff is even legal. It's that powerful. I can make an extra 40% profit because my tax-free transactions are allowed by the IRS."
Equity Trust is the nation's leading provider of Self-Directed IRAs and 401ks, with over 130,000 clients in all 50 states and approximately $12 billion of retirement plan assets under administration. The success of Equity Trust can be attributed to the company's broad based education platform called Equity University. Equity University is designed to help investors learn about the variety of little known investment vehicles that can be used to grow IRA and 401k accounts.
The Pittsburgh Real Estate Investors Association is Western Pennsylvania's fastest growing real estate investors club. The Pittsburgh REIA is an association of real estate investors who promote financial freedom through investing. The club meets regularly to bring educational opportunities to club members. Membership is open to anyone in the tri-state area who wishes to learn how to become a real estate entrepreneur. Membership in the group gives members access to a substantial discount program, networking opportunities, and educational meetings. The cost of an annual membership is only $109. Anyone interested in membership is encouraged to download an application by clicking this link. Individual and groups who are interested in learning about real estate are encouraged to sign up for the club's free educational newsletter at http://PittsburghREIA.com.