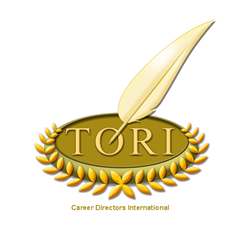 CDI has pioneered a way to use 1-1 laser focused coaching in their TORI Master Mentor Hot Seat Coaching session to help professional resume writers move powerfully forward.
Melbourne, FL (PRWEB) April 08, 2014
In every service industry, professionals come in all shapes and sizes. But, as the founders of Career Directors International (CDI), a global membership organization of resume writers and career coaches have found, the craft of resume writing is quite a unique one.
CDI President, Laura DeCarlo, states, "Resume writing is an interesting hybrid of professions. It's not enough to understand the job market or to be a good writer. An outstanding resume writer is a sleuth of an interviewer, a top-notch researcher, a master of wording, a passionate writer, a critical editor and proofreader, an individual who stays up-to-date with job application trends, and a visual thinker who is able to leverage design tools to create a dynamic and engaging final document."
While CDI has spent the last 12 years setting industry standards in resume writing with the highly-recognized Toast of the Resume Industry (TORI) annual international resume writing competition and their resume certification programs, they have seen how many professionals struggle in a variety of areas that tend to be unique to each of them.
DeCarlo states, "These professionals don't need resume writing 101. Instead, they need someone who can look at their writing and their processes, and hone in on the places unique to their improvement. For instance, some resume writers excel at visual page layout but stumble when it comes to truly showing the bottom line value and brand that a job seeker offers. Or, their wording is magical but their lack of visual presentation makes employers rapidly disengage from a hard-to-read resume. For each unique situation, CDI has pioneered a way to use 1-1 laser focused coaching to help resume writers move powerfully forward."
The TORI Master Mentor Hot Seat Coaching session and its parent, the Resume writing Master Mentor Program, effectively fill the gap in resume writing training by providing resume writers with the one-to-one assistance they need to escalate their skill.
The Program, available year-round, provides registrants with three personalized sessions to evaluate and analyze their best and/or most challenging resumes. Participants use assignments to escalate their skill from session-to-session by applying the guidance they receive.
The Hot Seat Coaching Session takes a different approach with one 120-minute session shared by four resume writers. The value of this approach is magnified since participants get to experience feedback for three other colleagues during the session and thus gain strategies that might not have been reflected in their projects.
Now, for 2014, CDI has reopened the Hot Seat Coaching Session to just one session for four resume writers. DeCarlo states, "I said I would never do another hot seat because the time to review, edit, and redraft four resumes for a session is simply staggering. However, the requests for me to repeat it are just too high to ignore. I want to see professionals succeed so once again we'll do this, but with just one session opening for this year."
For the four lucky registrants who secure spots in CDI's 2014 hot seat coaching session, in addition to a fantastic learning experience, they can also take advantage of a $200 savings by registering no later than Friday, April 11, 2014.
Resume writers can learn more about the upcoming Hot Seat Coaching Session at http://www.careerdirectors.com/tori_hotseat.htm.
About Career Directors International (CDI):
CDI is a global membership-based organization of career coaches, resume writers, and other career professionals who seek to position themselves as industry leaders who make a difference while making an exceptional living. CDI fosters a rich, dynamic, and empowering environment for growth, professional development, career satisfaction, and industry credibility for its members.