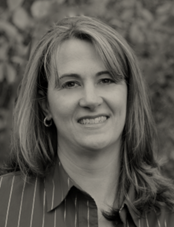 In many clinics, occupational health professionals are struggling to justify their daily activities
Toronto, Ontario (PRWEB) April 09, 2014
Nurses in Federal Government occupational health clinics could be using data more effectively to justify their budgets in the face of increasing constraints, according to Dr Mary Anne Alexander, President and MD of Prime Analytics and medical product consultant at Medgate. Dr Alexander will lay out how this can be achieved in a free webinar at 11:00 EST on April 30.
Medgate (http://www.medgate.com) is the leading global provider of software for environmental, health, and safety data management. Its governmental clients include NASA, The Centers for Disease Control and the United Nations.
In many clinics, occupational health professionals are struggling to justify their daily activities. In the face of ever-shrinking budgets and pressure from various stakeholders, quantifying and proving the impact of occupational health programs is a constant battle, particularly for those saddled with outdated and archaic record systems. This struggle has always been central to the practice of occupational health – how can you justify the cost of your programs in terms that make sense from a financial point of view?
However, as Dr Alexander will demonstrate, the ability to maintain accurate records, quickly produce impact reports, and perform sophisticated analysis on these reports will make all the difference when budget reviews come around.
"By collecting more data and more complete data, you can get a better idea of what's going in your clinic and provide a much more compelling case supporting your medical facility," says Dr Alexander.
"The more sophisticated and compelling the reports – the easier it is to justify your budget and show the impact that your programs are having on your employees."
To join the webinar register for free on Medgate's website: http://www.medgate.com/webinar/justifying-existence-occupational-health-clinic/.
About Medgate
Medgate™ (http://www.medgate.com) is the leading global provider of software for environmental, health, and safety data management. Available in multiple languages, Medgate software is used across the globe in hundreds of the best known corporations and government entities.
Developed by certified EHS professionals, the Medgate software supports a safety / environmental management system approach. Using the robust software application, EHS professionals can manage incidents, mitigate risks, satisfy compliance requirements, identify problem areas, and measure performance.
About Dr Mary Anne Alexander
Dr Alexander has worked in the Occupational Health and Safety field providing outstanding medical care as well as managing the integration of technology into the practice of medicine for many years. She is currently the President of MD Prime Analytics, and a medical product consultant at Medgate.
For 10 years, Dr Alexander was the Deputy Medical Director of the Fairfax County Public Safety Occupational Health Center in Fairfax, Virginia providing occupational and primary care medical services to public safety personnel in addition to being the functional lead on the integration and implementation of information technology initiatives.
Dr Alexander received her undergraduate degree from the University of Virginia and graduated from the University Of Louisville School Of Medicine. Dr Alexander was awarded the Saul Zukerman Humanitarianism in Medicine Award and was a national winner of the American College of Physicians' Associates Clinical Vignette Paper Competition.