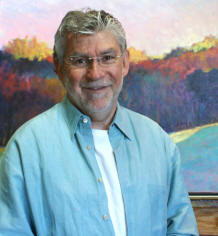 This basis and vital information that will change the field of manifesting forever.
Castle Rock, CO (PRWEB) April 24, 2014
On the rarest of occasions, someone will come forward with new information that is fundamental to "How Things Work." For the first time, this author has come forward with direct experiences to explain how thoughts create reality. This is the breakthrough book that explains the creation of everything.
This book will empower the reader for the rest of their life. Ken describes how thought forms on the other side and immediately begins to build with what the mind is imagining. In Manifesting 123, Ken describes how to harness this simple truth and use it to bring all that is desired into being.
This book is unique because:
No one ever explained how thoughts actually begin to form up in the unseen field and manifest into the physical world. Ken has first-hand experience creating simple to complicated objects that were viewed by another 2,400 miles away in real time.
This book gives a direct way to eliminate worry. Worry is a powerful thought that can manifest what the reader doesn't want. Most manifesting books will recommend some way to let the worry go or, just don't think about it. Ken gives the reader a real tool to deal with the worry and emotionally off-load it, neutralizing its ability to create.
The face of manifesting and the law of attraction has been reinvented with simple techniques. This is something that anybody, any child can do and extraordinary skills or experience are not required.
No more guessing whether or not the reader's intentions are creating the intended result. This book clearly describes how thoughts begin to build by taking form immediately. This changes everything.
Everyday people are emailing in with miraculous stories of how they are changing their lives with Manifesting 123.
"This book revolutionizes manifesting and is easily explained with fascinating success stories from all over the world." Over and over, people talk about their successes with Manifesting 123. They say, 'It just works.'
Praise for Manifesting 123 Amazon all 5-stars
"Ken Elliott tackles the art of manifesting with a touch of humor and down to earth common sense. Read this book, practice the techniques and live the life you could only imagine." - William Buhlman, author of Adventures Beyond the Body
"This is brilliant! Ken not only learned about manifesting, he changed his own life using the techniques you will learn here." - Judy Goodman, CPC, CSRC, CRC
"Of all the law of attraction books, films etc. that I've tried, this works the best and the quickest." -Margaret
"The insight and vision contained in this book will change your life forever" - Lynn Van Praagh Gratton
###