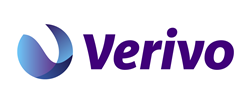 Waltham, MA (PRWEB) April 08, 2014
Verivo Software, a leading provider of enterprise mobility software, has released a white paper that examines the enterprise mobility landscape and the different approaches and options available to the enterprise that needs to develop, deploy and manage multiple mobile applications across various lines of businesses. The white paper, "Making Sense of mBaaS, MEAP, MADP and Mobile App Servers," defines the four main enterprise mobile application platforms, and the advantages and limitations of each:
1. Mobile Enterprise Application Platform (MEAP)/Mobile Application Development Platform (MADP)
2. Mobile Application Development Tools
3. Mobile Backend as a Service (mBaaS)
4. Mobile Application Servers
The white paper also provides guidelines on a complete enterprise mobility strategy, which should include planning, user experience, development, deployment, provisioning and management of apps going forward.
WHAT: White Paper: Making Sense of mBaaS, MEAP, MADP, and Mobile Application Servers
WHERE: To download the white paper, visit https://info.verivo.com/WhitePaper-MakingSenseofmBaaSMEAPMADPandMobileApplicationServers.html.
CONTACT: For more information on the white paper or to speak with Verivo's enterprise mobility experts, contact Michi Morales at michim(at)gabrielmarketing(dot)com.
About Verivo Software
A leading provider of enterprise mobility software, Verivo Software helps companies accelerate their business results. Its unique technology empowers teams to centrally build, secure, control and update their enterprise mobile apps — rapidly and across multiple devices. Hundreds of companies in numerous industries around the world rely on Verivo's platform to drive their mobile initiatives. To learn more, visit http://www.verivo.com.