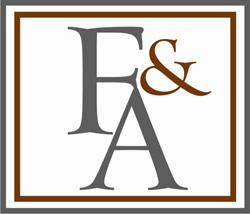 Los Angeles, CA (PRWEB) April 09, 2014
Fakhimi & Associates a boutique employees' rights law firm with offices in Orange County, Los Angeles and Rancho Cucamonga, has filed a civil action against Ken Todd. Mr. Todd, who is best known as the husband of the reality tv star Lisa Vanederpump, is the proprietor of P.U.M.P Lounge in West Hollywood. The Complaint which was filed on April 7, 2014, by Kevin and David Cazaref alleges that Mr. Todd assaulted and battered one of the Plaintiffs (Kevin) while Kevin was performing construction services for Todd at the West Hollywood location of P.U.M.P Lounge. The complaint also alleges that Todd slandered the two plaintiffs and abused the legal process. The allegation of abuse of process stems from filing of a lawsuit by Todd against Kevin on or about October of 2013. The lawsuit filed by Todd which had the case number BC523904 was eventually dismissed and Todd's attorney sanctioned by the court for failing to serve the defendants and prosecute the case. Case number BC541504 has been assigned to the new case filed against Todd and a copy of the filed Complaint is attached to this press release. Both cases were filed in the Superior Court of California for the County of Los Angeles the Stanley Mosk Courthouse.
Houman Fakhimi the founding member of Fakhimi & Associates states "Fakhimi & Associates prides itself in protecting the rights of employees and intends to aggressively litigate this case to not only ensure that the plaintiffs' rights are not in any way abrogated but that their good name is cleared as well." Anyone with information related to this case or any other incidents involving the parties is encouraged to contact the office of Fakhimi & Associates at 877-529-4545 or by visiting the firm's employment law site at http://www.employmentlawteam.com and leaving a comment for the office.
The Los Angeles employment law attorneys of Fakhimi & Associates have litigated a wide range of employment and labor law issues ranging from nonpayment of overtime wages, discrimination based on age, race, sex or ethnic background, sexual harassment, and retaliation. Our attorneys pride themselves in knowing employment law both from a defense ( Mr. Fakhimi was a former General Counsel to SimpleTech Inc. where he oversaw the company's legal affairs including employment related matters and litigations) and plaintiffs perspective . For information about our Orange County criminal defense practice please visit our http://www.criminaldefenseteamusa.com.
ATTORNEY ADVERTISING. © 2014 Fakhimi & Associates. The law firm responsible for this advertisement is Fakhimi & Associates, 3 Hutton Centre Dr, Suite 620 Santa Ana CA 92707 877-529-4545. Prior results do not guarantee or predict a similar outcome with respect to any future matter.
Contact Information:
Houman Fakhimi, Esq.
http://www.employmentlawteam.com
https://plus.google.com/u/0/b/117923842783882335218/+Fakhimi/about
https://www.facebook.com/octriallawyer