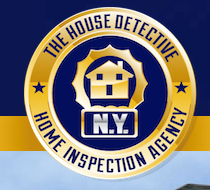 Brooklyn, NY (PRWEB) April 09, 2014
The House Detective NY, a home inspection firm with over thirty years' experience serving the metro-New York City region, is pleased to launch of their new website
For more than thirty years of home inspections under to his credit, owner John Esposito has seen his business grow steadily through his reputation and word-of-mouth recommendations from satisfied clients and business associates. But with the explosion of digital marketing, especially via handheld devices like smartphones, tablet PCs and web-enabled e-readers, he knew that he needed a vibrant, inviting web presence that would create opportunities for new clients to learn of his services and contact him.
With this goal in mind, he turned to the design team at Benjamin Marc. Based on their reputation throughout the tri-state area as one of the premier web and graphic design firm, Esposito knew that they would be able to deliver a website that would represent the professional image that the last 30 years had helped to secure. The team at Benjamin Marc has created a stylish and professional website that educated the visitor on what they need to understand about each type of residence requires in terms of a pre-sale or pre-purchase inspection. The site also covers site inspections for commercial properties as well while introducing them to the full range of services offered by The House Detective NY along with educational information to help visitors make informed decisions easier. "I could not be happier with the John, he was very easy to work with and had great input when building the website," said Benjamin Marc.
For over thirty years, The House Detective NY has been providing pre-sale and pre-purchase property inspection for residential and commercial customers throughout the five boros, Long Island and Westchester County. A member of the American Society of Home Inspectors (ASHI), The House Detective NY offers inspections of homes, condominiums and town houses as well as commercial and industrial properties. With experience in short sale and foreclosure situations, owner John Esposito is committed to providing superior service and accurate inspections for all customers. New York State Licensed (New York State License # 16000022570) and Insured, The House Detective NY is a member in good standing of both the International Association of Home Inspectors and the Independent Home Inspectors of North America. Laboratory Certified to test for mold, indoor air quality, water quality, lead, asbestos and lead paint and DEC Certified to perform inspections for Wood Destroying Insects, The House Detective NY can be reached at 718-318-1263 or through their website at http://www.thehousedetectiveny.com.