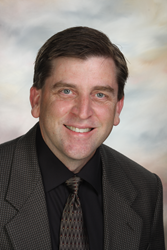 Jacksonville, FL (PRWEB) April 07, 2014
Dr. Walter Wood now utilizes the latest cone beam imaging technology to aid with dental implants in Jacksonville. Cone beam imaging is a more accurate imaging method used to replace missing teeth, and the new cone beam technology has exposures similar to conventional dental x-rays. It works by using an x-ray beam that is cone shaped instead of the traditional x-ray beam which is fan-shaped. The cone shape moves through the patient and takes many images which are then compiled to form a high-resolution 3D image of the mouth.
The proper placement of dental implants is very important because the implant has to be anchored in a dense part of the bone to be properly secured. A properly seated dental implant stimulates the jaw bone so that it will not deteriorate like it would if the implant wasn't present. After Dr. Wood evaluates the cone beam image, he is able to determine whether implants are the correct option for each patient based on their individual needs.
The comprehensive image created by cone beam technology shows how dense the jaw bone is and reveals the overall health of the bone itself. If the jaw bone is deemed healthy and dense enough, Dr. Wood will then place an implant directly in the jaw bone, after which he will add an abutment piece and finally a crown that looks like a natural tooth. Dental implants should be cared for like regular teeth and are a great option for those patients looking to replace missing teeth in a more permanent way than dentures.
To learn more about Dr. Wood or dental implants in Jacksonville, please visit http://www.jacksonville-periodontist.com and call (904) 416-1436.
About the Doctor:
First Coast Periodontics, P.A. is a periodontal practice that has provided personalized dental care to patients in Jacksonville, Florida for over 25 years. Dr. Walter Wood received his undergraduate degree from Florida State University, graduated from the University of Florida Dental School, and completed his certificate in Periodontics from the University of North Carolina at Chapel Hill. Dr. Wood is part of one percent of dental professionals providing the LANAP® FDA cleared laser procedure for gum disease treatment. First Coast Periodontics is a practice limited to periodontics, including dental implants. To learn more about First Coast Periodontics and their dental services, please visit http://www.jacksonville-periodontist.com and call (904) 416-1436.