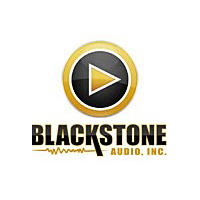 We are very pleased to be able to release Stephanie Laurens' new titles in audiobook format, and it was great working with the Nancy Yost Literary Agency on this deal.—Haila Williams, Blackstone's Acquisitions Editor
Ashland, OR (PRWEB) April 08, 2014
Blackstone Audio, Inc. announces an audiobook deal to release #1 New York Times bestselling romance author Stephanie Laurens' seven forthcoming titles published by MIRA. In a deal with Nancy Yost Literary Agency, Blackstone will have the exclusive rights to produce and publish the audiobook format of #1 New York Times bestselling author Stephanie Laurens' titles—three in her perennial classic Cynster series and four titles in her brand new historical romance series. The audio formats will be available on Blackstone's retail site, Downpour.com.
The first title included in this deal is a Cynster Christmas story, titled "By Winter's Light," which is slated for release in October 2014 as a special gift edition. Set in Scotland, the novel will be the link between the original Cynsters and the next generation and will feature a passionate romance, a Christmas baby, and Cynsters galore. The following two titles in this series will be released in 2015.
Stephanie Laurens' new historical romance quartet, tentatively called the "Adventurers" series, will feature four titles which are set for release in 2015 and 2016.
"We are very pleased to be able to release Stephanie Laurens' new titles in audiobook format, and it was great working with the Nancy Yost Literary Agency on this deal," said Haila Williams, Blackstone's Acquisitions Editor. "We are also anticipating a lot of success with the series, as Stephanie Laurens' titles have always done very well in audio."
Stephanie Laurens is a number-one New York Times, USA Today, Wall Street Journal and internationally bestselling author, whose novels have been published in over 20 countries and have earned RITA and RT Book awards. Stephanie Laurens is a household name in the romantic fiction genre, and her bestselling books continue to blaze forth as classic and perennial fan favorites.
Blackstone Audio offers a large selection of Stephanie Laurens' works, including "Beyond Seduction," "Mastered by Love" and "The Edge of Desire." Find these Stephanie Laurens' audiobooks and all of Blackstone Audio's titles on Downpour.com.
ABOUT STEPHANIE LAURENS
Stephanie Laurens originally began writing as an escape from the dry world of professional science. Her hobby quickly became a career when her novels about the masterful Cynster cousins captivated readers, making her one of the romance world's most beloved and popular authors. She subsequently introduced the equally unforgettable members of the Bastion Club, as well as several other series. Currently living outside Melbourne, Australia, with her husband and two cats, she has been writing historical romance novels for more than twenty years and is a New York Times bestselling author.
ABOUT BLACKSTONE AUDIO, INC.
Blackstone Audio, Inc., is one of the largest audiobook publishers in the world, offering a catalog of over 9,000 audiobook titles and publishing close to 75 new releases a month. Blackstone provides superior content by acclaimed authors and award-winning narrators available on CD, MP3 CD and digital downloads on their retail audiobook site Downpour.com, which also carries audio products from other major publishers and offers thousands of new titles each month.
For more information about this topic or to schedule an interview please contact:
Haila Williams, Acquisitions Editor, Phone: 541-488-6035, 1-800-729-2665
Blackstone Audio, Inc. | Downpour.com
Thank you for your interest.