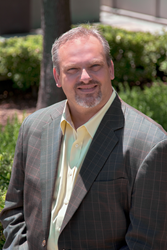 This is not simple theft but long-term crimes of convenience
Los Angeles, CA (PRWEB) April 08, 2014
In the wake of a career that spanned more than 300 films, Mickey Rooney's most important role may have occurred in 2011 when he testified in front of Congress to help draw awareness to the crimes related to elder abuse.* At the time, it was estimated that elder abuse cost Americans nearly $3 billion a year, but that number appears to be quite a bit higher.
Rooney helped draw attention to the hidden and underreported crimes associated with elder abuse through his unique role as a high-profile and victim of abuse while still retaining a clear ability to testify and completely comprehend his affairs. Rooney's stepson and his stepson's wife having been alleged to have abused Rooney verbally through the use of removal of food and medication and through financial misappropriation for a decade, leaving Rooney embarrassed and with no control over his life.**
Elder abuse is a catch-all term related to variety of types of abuse, including physical, financial, emotional, neglect and sexual abuse. True statistics are unknown given the inability to report by many victims as well as general reluctance or concern for the abuser (the vast majority of abusers appear to be family members or other caregivers). Agencies report their belief that only one in fifteen cases is reported.
"We are working very hard to build a mechanism to help prevent abuse." explains Mark Nicholas, CEO of National Will Registry and Family Archival Solutions, a company who's primary role is to help families plan and create financial and documentation audit trails to assist in end-of-life planning. "This is not simple theft but long-term crimes of convenience, and our place in this fight is to make the event far less convenient. We'll make sure that more and more abusers will be caught and hopefully dissuade many from ever crossing that line."
The National Will Registry (http://www.nationalwillregistry.com) was created to enable families and estate planning professionals to name the locations of any important end-of-life documents including wills, savings accounts, investment accounts, pensions, insurance policies, family heirlooms, real estate interests and online identities. Family Archival Solutions (http://www.familyarchivalsolutions.com) extends protection with the storage of those important documents and paired with comprehensive services for families and estate professionals that assist in estate administration.
Family Archival Solutions, Inc. was formed in 2010 and provides highly secure estate protection services to individuals, families, financial institutions and estate planning professionals. Based in Los Angeles, the company utilizes security features from Iron Mountain to provide the highest levels of data and document protection. To sign up visit http://www.nationalwillregistry.com and http://www.familyarchivalsolutions.com for detailed information about trends in estate planning, online security and other important end-of-life details. Call (800) 732-2139 or email info-at-familyarchivalsolutions.com for additional information.
Statistical source: http://www.ncea.aoa.gov/Library/Data/index.aspx
*See CNN, March 2, 2011 by Tom Cohen: (http://www.cnn.com/2011/SHOWBIZ/03/02/rooney.elderly.abuse/)
*See AARP Bulletin y Carole Fleck and Talia Schmidt. AARP Bulletin, March 2, 2011, "Mickey Rooney Claims Elder Abuse: Actor's testimony to Congress helps spur bill for new crackdown" (http://www.aarp.org/relationships/caregiving/info-03-2011/mickey-rooney-claims-elder-abuse.html)
**See ABC News, Actor Mickey Rooney Granted Court Protection from Stepkids, by Courtney Hutchinson, ABC News Medical Unit via World News (http://abcnews.go.com/Health/Wellness/mickey-rooney-90-victim-alleged-elder-abuse/story?id=12934033)
**See Federal Response to Elder Abuse Fragmented by Jim Toedtman (http://www.aarp.org/politics-society/advocacy/info-04-2011/elder-abuse.html)