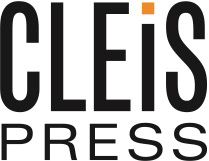 Ever-titillating.—Library Journal on Cleis Press
(PRWEB) April 08, 2014
The Huffington Post featured Foolish Hearts edited by Timothy J. Lambert and R. D. Cochrane and The Wilde Passions of Dorian Gray by Mitzi Szereto for their representation of gay love in literature.
Janet Mason gives insight into the core themes of these two very different presentations of LGBT desire. In The Wilde Passions of Dorian Gray, "British author Mitzi Szereto takes these themes and weaves them into a gothic, erotic thriller of her own making as she recreates the debauching Dorian who lives without aging through the centuries into the present day." Foolish Hearts, on the other hand, is a "collection of gay love stories and all that entails, coming of age, falling in love, building lives together, working through things, wistfully gazing into our futures and stumbling on sudden recollections."
Both works of literature bring the sometimes controversial idea of gay love into focus, and bring it to life in the form of a diverse array of characters.
The Wilde Passions of Dorian Gray
Mitzi Szereto
Bursting with innovative and thoughtfully written prose that challenges Oscar Wilde's original work, Szereto's imaginative take on the very much alive afterlife of Dorian Gray supplements his main character with the spice and raunchiness that Wilde couldn't include one hundred years ago. Readers awaken with Dorian Gray as he continues to live passionately and daringly in Mitzi Szereto's Wilde Passions of Dorian Gray. Because of his corrupt and hedonistic ways, Dorian often finds himself in the midst of chaos, and though he is thrilled by the experiences that leave others in peril, he is ultimately brought face-to-face with the return of his long-lost humanity. Author Lucy Taylor proclaims, "Gray's hedonistic adventures take him from Paris to Marrakesh and beyond as he explores increasingly extreme and inventive debaucheries. Sizzling erotica that would make Oscar Wilde blush!"
Foolish Hearts: New Gay Fiction
Timothy J. Lambert and R. D. Cochrane
Following the critically acclaimed anthology Fool for Love, editors Timothy J. Lambert and R. D. Cochrane bring together a new compilation to appeal to sensual appetites. Foolish Hearts: New Gay Fiction is a collection of seventeen passionate yet lustful gay romance stories, ranging from the adrenaline-pumping days of youth to the heartbreaking nights of middle-aged romance. Readers are taken on a joyride through the wild memories and fantasies of well-known erotica writers, such as Felice Picano, Andrew Holleran, and Greg Herren. Escape to new worlds while rediscovering the intense and beautiful emotions associated with falling punch-drunk, head-over-heels in love.