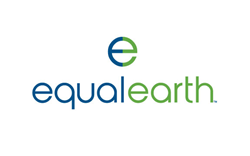 We're confident that his extensive leadership experience and senior executive background will translate to valuable contributions to Equal Earth
SAN DIEGO, CALIFORNIA (PRWEB) April 08, 2014
Equal Earth, Inc. a San Diego based clean energy solutions provider today announced the appointment of Mark Hamade to the Board of Directors effective immediately. Hamade, who currently serves as Equal Earth's Chief Operating Officer brings more than 15 years of executive leadership experience and specializes in revenue growth acceleration through strengthening organizational structure, brand identity, project management and customer service.
Mark has served on several Boards of Directors in the past, including the Business Week Advisory Board and the Society for Human Resource Management, where he advised management on growth strategy, conflict resolution and goal attainment.
"Equal Earth is pleased to welcome Mark Hamade to our Board of Directors" stated Equal Earth Chairman, President and CEO Andrew Duggan. "We're confident that his extensive leadership experience and senior executive background will translate to valuable contributions to Equal Earth," added Duggan. "It is a privilege to sit on the Board of Directors of Equal Earth. I am delighted to play a key role in the strategic growth of the company," said Hamade.
Equal Earth provides homeowners and business owners with easier and more cost effective energy solutions. Customers are able to have a clean energy system installed with no out-of-pocket costs to them. Instead of purchasing the system upfront, customers simply make monthly payments that are significantly less than what they are paying right now.
About Equal Earth
Equal Earth is the premier clean energy solutions provider servicing commercial and residential customers in California, Colorado, Hawaii, Guam and Fiji. Our mission is to provide homeowners and business owners with an easy, straightforward alternative to the expensive utility rates they currently pay. Our customers enjoy a fast, simple and streamlined approach to both grid-tied and off-grid solar systems, LED lighting conversions, energy management, wind and saving money without the burden of any upfront costs. For more information, visit http://www.EqualEarthCorp.com