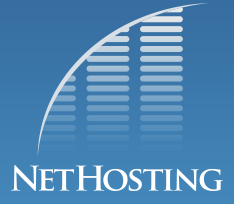 Yelp's redundant servers help them to handle any sudden traffic to their website or app.
Orem, UT (PRWEB) April 09, 2014
NetHosting, a leading provider of Cloud, Dedicated Server, and Virtual Hosting services since 1994, has released a case study detailing the history and hosting infrastructure of Yelp, the "urban online guide."
Yelp is an online and mobile app service that invites users to write reviews of local businesses. It was founded in 2004 in San Francisco. The site quickly took off in popularity and by 2008 had reached over 15 million users each month. Yelp has expanded to Canada, Europe, South America, and the Pacific.
Yelp was founded with the Yellow Pages as inspiration. Features of Yelp include reviews of local businesses, a social media function, and lists of local events.
"Yelp is very important to local businesses. The ability to acquire more customers depends a lot on the good reviews that users find on Yelp," explained NetHosting CEO, Lane Livingston. "Yelp's redundant servers help them to handle any sudden traffic to their website or app."
NetHosting has released similar case studies on Groupon, a site that gives away local deals to large groups and FourSquare.
About NetHosting
NetHosting has delivered custom hosting solutions for nearly fifteen years. Serving enterprises of every size, its products include a broad range of cloud hosting and storage options as well as dedicated, managed, and virtual hosting services. Housed within a state-of-the-art PCI certified data center, each service is packaged with a 100% uptime guarantee and the personal support of a Dedicated Expert™.
Curious to know what sets NetHosting's Dedicated Experts apart from other support teams? Find out at http://www.NetHosting.com or follow us @nethosting on Twitter.