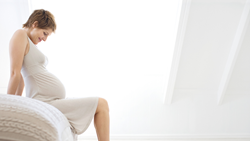 I strongly recommend the periconceptional and prenatal use of EnLyte in women who are planning to become pregnant or who are pregnant. - Lawrence D. Ginsberg, MD, Red Oak Psychiatry
Sunset, Louisiana (PRWEB) April 14, 2014
In March, the CDC reported a 30 percent rise in autism, now affecting one in 68 children. Prevention is key, and JayMac Pharmaceuticals, LLC is committed to educating on prenatal prevention with adequate supplementation.
Folate is crucial to the developing fetus, and supplementing with folic acid has been recommended for years to prevent neural tube defects. More recent research points to the link between folate and neurodegenerative disorders like autism. What we know now is that folic acid is not enough due to a common gene defect or "polymorphism" called MTHFR (Methylenetetrahydrofolate Reductase). MTHFR affects over 50 percent of the general population, and prevents folic acid from being converted to its usable form, L-methylfolate. The impact is significant. According to Dr. Lawrence Ginsberg, CEO, Red Oak Psychiatry: "Several studies have demonstrated a positive correlation between MTHFR polymorphisms and spontaneous abortions, neural tube defects, and neurodevelopmental disorders including autistic spectrum disorders."
A guide on autism prevention by Dr. David Berger, MD, of Wholistic Pediatrics, reports: "Because women who have the abnormal MTHFR gene sequence may not be able to efficiently complete the conversion of folic acid to methylfolate, they may have issues if taking only folic acid. In such cases, I recommend that women not take folic acid but rather L-methylfolate or folinic acid or possibly a combination of both. These two forms bypass the faulty MTHFR enzyme and provide the fetus with activated folate."
MTHFR is far too common to ignore, and taking a supplement that can get around it — and to the developing fetus — is crucial. Dr. Ginsberg: "Folic acid is inadequate; we cannot assume it will be adequately converted to L-methylfolate as we need this as a methyl group donor in the remethylation pathway."
EnLyte with Delta Folate bypasses MTHFR with L-methylfolate magnesium, folinic acid, folic acid, and critical B-vitamin cofactors, and is pregnancy category A. Learn more at http://www.enlyterx.com.