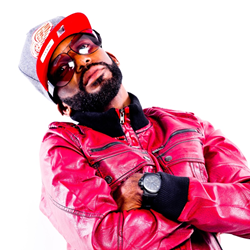 Milwaukee, WI (PRWEB) April 08, 2014
Coast 2 Coast Mixtapes announce the release of the "Racks On Me" single by Ceven The Realist. The single track project is currently available for download.
Ceven The Realist, also known as Pablo Israel, was born Paul Whigham in Milwaukee, Wisconsin. By the age of 13 years old Ceven was already recording songs with his friends to pass the time. Even as a young teenager Ceven knew he could not suppress his passion for music and wanted to be a full time rapper. A run in with the law landed Ceven an 11 year federal prison sentence where he spent his time learning any instrument he could get his hands on. Released in 2011, Ceven was more prepared than ever to bring his music career to the next level.
Starting his own label titled Iron Curtain Entertainment, Ceven share his perspective with the world performing throughout Milwaukee and various other cities. Opening for artists such as Yung Dro, Future, Cutty C, Rich Kids, Roscoe Dash, and Yo Gotti; Ceven loves captivating new audiences, constantly making new fans and meeting new people. Recently teaming up with It's Just Money Entertainment for management, Ceven now has the team he needs to take the industry by storm proving you don't have to be from a big city to make major waves in the industry.
"Racks On Me" is the fresh new single from Ceven The Realist about a day in the life of prosperous young black men who make money, spend money, dress fly, and have fun without a worry in the world. While Ceven often talks about the realities of the streets and prison he also feels it is important to put your past behind you and enjoy the life you have worked so hard to establish. "Racks On Me" is the perfect lead in to Ceven The Realist's highly anticipated "Fresh Out The Fed's" mixtape, hosted by Hoodrich DJ Ace and scheduled to release early April 2014. Keep a look out for the release of "Fresh Out The Fed's" and keep up with Ceven The Realist on his twitter page at @CEVENTHEREALEST.
About Coast 2 Coast Mixtapes
Coast 2 Coast Mixtapes are the most widely distributed mixtapes in the world, with over 100 million downloads/plays generated by over 200 volumes officially hosted by major artists. Coast 2 Coast has a solid reach in the new music industry with a digital magazine, DJ coalition, industry tips blog, yearly convention, and more. Coast 2 Coast Mixtapes represents a unique opportunity for artists of all urban genres, from major to indie. For more information, visit http://www.coast2coastmixtapes.com.