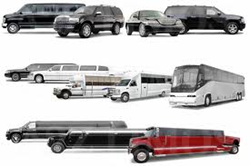 Silver Airways Trust Super Star Limo With their passengers
Orlando,Fl (PRWEB) April 09, 2014
Silver Airways, a regional local airline servicing Florida and Midwest areas of United States will be using Super Star Limo Service for all their Orlando Airport Limousine Service.
Often they require ground transportation to get the passengers to their destination.
Silver Airways uses Super Star Limo Service to transport passengers by road to other airports in Florida. The most frequent destination from Orlando airport is Gainesville airport and Tallahassee airport. It is very crucial for airlines to get passengers to their destination.
Super Star has been providing Orlando Airport Transportation to various airlines (including silver airways), resorts, and homes for more than a decade.
With a vast selection of luxury vehicles like Sedans, Limos, Suv Limo, Suv, vans, limo bus, coach bus the company is able to meet and exceed expectations of all their clients.
Super Star is fully insured carrying 1.5 million dollar coverage for all the vehicles in the fleet, also have D.O.T on all required vehicles as per rules and regulations. The company vehicles are permitted by the cities, airports and ports.The drivers have to go through a background check by the state, good driving record and have to be permitted by all entities.
With excellent service and affordable prices, Super Star Limo is the number 1 choice of airlines for Orlando Limo Service.
Contact Info for Super Star Limo Service
Phone: (407) 207-5466
Hours: 24 hours Monday – Sunday