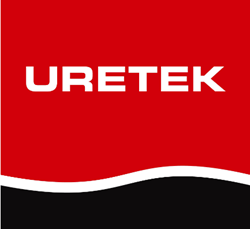 "URETEK offers New Jersey and New York a no-excavate solution for structural and infrastructural rehabilitation of damage caused by water intrusion and soil erosion," states Mr. Alfano
Riverdale, NJ (PRWEB) April 08, 2014
URETEK Holdings, Inc., a company that specializes in soil densification and foundation stabilization, hires Tony Alfano as Sales Engineer for New Jersey and New York.
Tony's role as Sales Engineer will be to identify and grow URETEK's existing foundation stabilization and infrastructure rehabilitation business and to further develop URETEK's brand awareness in the New Jersey and New York commercial, government and residential markets.
"As a foundation stabilization leader, URETEK's deep injection process and light-weight polymers are extraordinary tools for engineers and facility managers operating in dense urban populations, demanding fast solutions with minimal interruptions," states Kathleen Shanahan, Chair and CEO of URETEK Holdings. "Tony is tasked with ensuring our customers understand the full range of services and benefits URETEK offers."
A successful salesman, Tony has worked in a variety of industries including renewable energy, small business consulting, manufacturing and entertainment. Having grown and developed new market segments for billion dollar companies to small businesses, Mr. Alfano is an experienced leader and has a consistent track record of growth in sales and team leadership. Mr. Alfano joins URETEK from Solar World Energy, LLC, a leading provider and installer of commercial and residential solar electric systems and solar hot water systems, where he worked as Sales and Project Engineering Manager. Mr. Alfano holds a B.S. in Mechanical Engineering from Fairleigh Dickson University in New Jersey.
"URETEK offers New Jersey and New York a no-excavate solution for structural and infrastructural rehabilitation of damage caused by water intrusion and soil erosion," states Mr. Alfano. "The quick-curing process allows for minimal downtime in operations and saves time and construction costs."
URETEK's proprietary polymer formulas are used in a wide variety of applications, including slab lifting and underground void filling, storm/waste drain restoration, soil erosion control, emergency infrastructure restoration (dams, spillways, and levees), and culvert, pipe, and manhole sealing.
About URETEK Holdings, Inc.
URETEK Holdings, Inc. specializes in improving the weight-bearing capacity of subsurface soils through the injection of patented, lightweight, expanding structural polymers. The patented URETEK Deep Injection Method provides the industry's most cost-effective, quickest and safest solution for soil stabilization and densification at depth without excavation. For 25 years, URETEK has safely (EMR of 0.76) completed more than 85,000 projects leveling, lifting, sealing and stabilizing structures of all sizes for commercial, residential, and government clients. URETEK Holdings operates in 31 states across the United States.