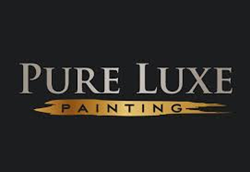 As a caring Vancouver painting company, Pure Luxe provides a wide array of strata and property management services
Vancouver, BC (PRWEB) April 10, 2014
Pure Luxe Vancouver Painters has recently announced the addition of strata and property management as a part of the company's service portfolio. Apart from residential painting and home renovation services, the company has now diversified into commercial painting and property management. This service includes painting, washing, finishing, cleaning and other repair work for all commercial units, ranging from townhouse complexes and other large properties.
Vancouver Property Management
As a caring Vancouver painting company, Pure Luxe provides a wide array of strata and property management services that include move out repaints, drywall repairs, power washing all services and deck refinishing at very reasonable prices. Apart from painting, there are other services, such as parking lot cleaning, cement sealing wood, drywall and stucco repair work.
As far as townhouses are concerned, Pure Luxe offers high pressure as well as soft wash power washing, window and gutter cleaning, wood repairs and generic painting services. There are different price ranges for houses of differing sizes but the quality of service remains the same. In order to add value to its work, Pure Luxe also does wall prep and baseboards, closet and door painting.
About the Company
Pure Luxe Painting is a premium painting company with a mission is to provide the highest quality service to clients in Canada. With core values of honesty, integrity and trust, Pure Luxe Painting has well-established systems, processes and good communication. The company's vision is to become the premiere painting company in the country, with seamless service starting from initial contact to the final inspection. It provides ongoing training for all of its staff painters, estimators, and managers in order to guarantee going above and beyond the client's expectations. Having an unmoving focus on all stakeholders, the company sets high quality standards from hiring, to training, to communication and execution of the job.
For more information, log on to http://www.pureluxepainting.com.