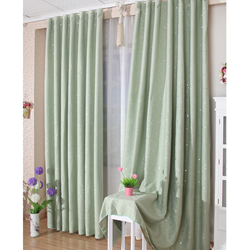 (PRWEB) April 15, 2014
Today, Ogotobuy.com, a leading online shop of curtains, is excited to announce the launch of its new curtains and drapes. According to the sales manager of the company, all these products are offered with big discounts, up to 69% off.
Ogotobuy.com hopes to help families to save big for their curtains. A product (name as "royal luxury velvet gold eco-friendly solid curtain", model: C0067) was $637, it is offered at $194 now. The designers from Ogotobuy.com will make custom service for the customers as well.
The CEO of the company, said, "The promotion is for three weeks only. What differentiates us is our custom-made curtains and drapes, which are always offered at attractive low prices. Our company follows a strategic marketing process in order to create unparalleled and highly customized products for our customers worldwide."
Ogotobuy.com hopes to provide an enjoyable shopping experience for its customers. Its strict quality control management has made a positive impact on its marketing performance.
To achieve a great success, the company has optimized all its production process with full support for many designers in the industry. They sincerely invite all distributors to visit its website.
About Ogotobuy.com
Ogotobuy.com is a professional manufacturer and retailer of household products. People can find various cheap curtains, comforters, pillows, sheets, and bath towels at its online store. The company assures that all its goods are designed, tailored, and made by its experienced team. The company aims to supply high quality products at affordable prices to its customers worldwide. More details at http://www.ogotobuy.com/discount-curtains-c-1_2_22.html