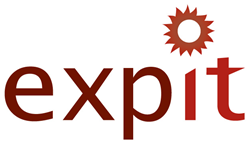 Kuwait City, Kuwait (PRWEB) April 09, 2014
Expit announced today the general availability of Expit EnSight Version 2.2 for Service Manager 2012. The updated dashboard and advance analytics platform includes many new features and enhancements. The product is available in community (Free) and professional (Commercial) editions, further details are available at the following address: http://expit.com/expit-ensight/m/60
New features include

New Metrics tab with prebuilt KPI's for SCSM
New Provance Tab to forecast contract and warranty expiry
New dynamic tab displays for multi-screen environments
Advance chart customization options including timeline views and interactive legends
Support for custom status lists
Improved Excel Export capabilities
Work item pinning capabilities
Flexibility in data retrieval options (Light Dataset and Full Dataset)
Expanded work items details retrieval
Expit EnSight Community edition can be downloaded freely from http://expit.com/expit-ensight--community-edition-/product-download/7.
Expit will be showcasing the product at Tech Ed North America (May 12-15, 2014) in Houston, Texas. Please visit us at exhibitor booth 1542.
Live Demo: Join Expit and Provance on Thursday, April 17, 2014 for a live demo of Expit EnSight. Register Here
About Expit
Expit is a provider IT management products and services that create business and strategic value through greater enablement and organization of technological capabilities. With focus on the administration, structure, and performance of IT, Expit tailors its products and services to meet the unique business demands present in IT departments globally.