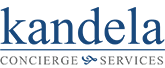 Los Angeles, CA (PRWEB) April 08, 2014
Kandela is pleased to announce that everyone can enjoy the benefits of Kandela's complimentary services, through their Home Services Check-Up program. The company is known for offering their specialized concierge services to homeowners and renters needing assistance with the process of relocating to a new residence; however, the company also offers the benefits of those same services to consumers not involved in a home relocation.
For consumers interested in discovering if they can find a better price for their home services, a check-up of their current home service providers and pricing is compared with the special discounts offered by accounts activated through Kandela. Available services include phone, cable, internet, utilities, insurance, home security, home automation, and more. There is no charge for this assistance. A simple phone call initiates the process, or customers can visit Kandela.com for more information.
Kandela offers a customer service level on par with that of an exclusive hotel concierge. Customers work with a personal concierge who helps them throughout the process. When home service providers are selected through Kandela, clients receive a summary of their new services with installation dates and other important information.
Kandela also offers to coordinate installations for multiple home service providers on the same day, when requested, offering an extraordinary level of comfort and convenience to the customer.
For customers interested in Kandela's complete relocation services, the company also provides moving advice and resources, such as a free change of address service and moving checklist, to help make the moving process pain-free.
Consumers interested in Kandela's complimentary concierge services can contact them at (888) 826-8449 or visit their website for more information.
Kandela has partnered with many of the high quality local and national service providers that consumers know and trust. With their consultative approach to customer service, their mission is to offer an exceptional experience that leaves their customers in awe. The company has been in operation since 2012 and is based out of Beverly Hills, California. For help, please visit their website or follow the company on their Facebook, Google Plus, and Twitter pages.