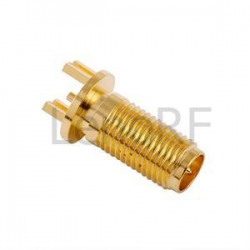 (PRWEB) April 09, 2014
Recently, LenoRF, an outstanding electrical equipment wholesaler has proudly unveiled its new collection of SMA Jack Reverse Polarity Edge Mounts. In addition, these brand-new accessories are now provided at discounted prices, up to 28% off. According to the senior spokesman for the company, the special offer is valid until April 26.
The company has been working in the electrical industry for quite a long time. Its products include over 200 different kinds of high end electrical equipment. Plenty of them come with discounted prices at the moment. Distributors from all over the world can now access more detailed information about the company's practical items by visiting its one stop website.
In addition to offering high end products, the company also provides valuable information related to the industry. Also, it often provides frequent callers with the opportunity to access coupons, discount codes and access to instant quotes.
"We are very happy to announce our new range of SMA Jack Reverse Polarity Edge Mounts. For us, customer satisfaction is always one of the most important issues. The current promotion is indeed a great opportunity for those who are looking for inexpensive and reliable mounts," the sales representative of the company says.
About LenoRF
LenoRF is an online shop of high end electrical equipment. It is a China based company that aims to provide customers with high quality products at the lowest possible prices. Customers can try the company's products through sample orders with a long-term contract. Most customers come back soon after receiving their first deals.
More details about the company's useful products can be found at http://www.rfcnn.com/SMA-JACK-REVERSE-POLARITY-EDGE-MOUNT-FOR-PCB-RF-CONNECTOR-448.html.