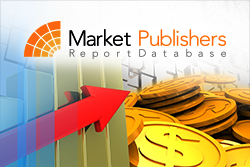 London, UK (PRWEB) April 08, 2014
Nowadays, the use of mobile content is emerging as a significant addition to the arsenal of various mobile operators across the globe. Mobile content services offer the prospect of certain additional revenues except for the traditional revenues, which are derived from messaging, core voice and mobile data services. Meantime, the introduction of OTT service, the rise of Apple App Store and Google Play, and the increasing adoption of smartphones have resulted in a loosening of the MNOs' hold. Therefore, MNOs are currently under the increasing pressure to search for and find novel revenue sources. Presently, mobile devices are used not only for traditional MNO services, but also for some entertainment purposes.
The major driver of the introduction of new content services is the intensifying pressure on MNO ARPU. In certain markets, there is supporting data suggesting a boost in mobile entertainment usage, which has attracted the interest of a slew of mobile operators worldwide. However, in some cases, MNOs tend to adopt similar generic services – and so are partnering with OTT providers.
New comprehensive research study "2014 Pricing Strategies for Mobile Content Services" worked out by Tariff Consultancy Ltd (TCL) is now available at MarketPublishers.com.
Report Details:
Title: 2014 Pricing Strategies for Mobile Content Services
Published: April, 2014
Pages: 108
Price: US$ 2,550.00
http://marketpublishers.com/report/telecommunications/mobile/2014-pricing-strategies-4-mobile-content-services.html
The novel topical report provides access to a complete set of examples of mobile content pricing. It covers 90 MNOs operating across 52 countries. The research study contains an extensive survey of pricing trends for mobile social media, music, mobile gaming, mobile cinema/movies and TV offered by various MNOs across the globe. The report presents a comprehensive analysis of the key trends prevailing in the mobile content services market, sheds light on the novel content services introduced across the key geographical markets with the use of the unique TCL world pricing database.
Report Scope:

Extensive analysis of the key mobile music, social media, gaming, TV and cinema movie strategies.
Insightful review of the offerings' packages within the examined sectors.
Snapshot of strategies offered as a promotion and offered with tariffs.
Survey of pricing for each category covered.
Summary of the prevailing trends.
Investigation of pricing trends in the mobile services market across 52 countries.
More new research studies by the publisher can be found at TCL page.