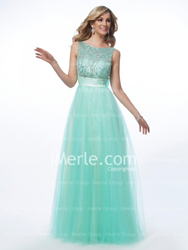 (PRWEB) April 14, 2014
Today, iMerle announces its newest designs of wedding dresses and prom dresses; the company wants to expand its market share by frequently adding newest designs to its product catalog and cooperating with dress distributors worldwide.
As one of the e-commerce pioneers in the field of international business, iMerle provides thousands of dedicated products for global shoppers; the business is a reputed company in terms of wedding dresses and other special-occasion dresses, and it has its multi-lingual platform to serve customers around the world.
The CEO of iMerle says, "Our multi-lingual platform allows us to serve the clients from the whole woorld better. The frequently updated website has helped us attract many new customers, because we can provide fast response to the online visitors and offer immediate technical assistance."
With the development of IT technology, the demand for women' dresses is huge; iMerle has recently restructured the dress industry in the global market, offering its dress distributors with high quality dresses and flexible marketing strategy. It has also made a great success in the recent years and its global sales turnover has increased at a medium two digits per cent per annum.
About iMerle Ltd.
iMerle Ltd. is a UK based dress company offering many wedding party dresses and cute accessories at affordable prices. Customers' satisfaction is the company's top priority, and its team is standing by to assist any client while shopping. The company is now very famous for its outstanding quality in fabric, materials, and fit without the inconvenience and costs of traditional bridal boutiques and retailers. More details at Facebook: http://www.facebook.com/iMerleCo or website: http://business.imerle.com/