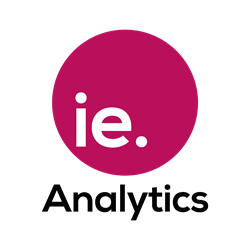 This event provides that platform to allow for true collaboration between peers.
San Francisco, CA (PRWEB) April 11, 2014
At this acclaimed Gaming Analytics Summit, taking place on May 1 & 2, Arthur Von Eschen, Senior Director of Game Analytics shares how Activision uses analytics in-game to provide the best experience for players. As a hugely popular and competitive, Call of Duty faces a large challenge in stopping cheaters from ruining the experience for normal gamers, Activision's solution mirrors that used in fraud analytics and helps to create a more enjoyable in-game experience for gamers.
Amongst other keynote speakers, Mike Ambinder will discuss how Valve Software have developed an analytical framework to inform them throughout the design, development and feedback processes, and how they have used this to great effect to create unique and challenging products.
Other speakers at the two-day event include:

VP, Marketing Science & Analytics, Electronic Arts
Senior Director, Game Analytics Services, Ubisoft
Head of User Research, Bungie Studios
Senior Manager, Acquisition, Sega
CEO, Broken Bulb Studios
"I created this event to provide a forum for innovators working with data to discuss how they are revolutionizing the gaming industry," said Dave Barton, the Summit Director, "This event provides that platform to allow for true collaboration between peers." And with over 20 keynote presentations and ample networking opportunities, the interactive summit will do just that.
With over 150 social, mobile and console gaming experts in attendance, this event will offer invaluable networking opportunities and insight into the use of data in this rapidly evolving industry.
For a complete list of speakers, agenda and registration details for the Gaming Analytics Summit, visit: http://theinnovationenterprise.com/summits/gaming-analytics-san-francisco-2014.
###
About IE. - Innovation Enterprise:
Innovation Enterprise, a CFO Publishing company is an independent business-to-business multi-channel media brand focused on the information needs of Senior Finance, Operations, Planning, Strategy, and Decision Support & Advanced Analytics executives.
Products include IE.Summits, IE.Finance, IE.Analytics, IE.Operations, IE.Strategy, IE.Membership and IE.Insights.
Whether it's delivered online, or in person, everything IE produces reflects the company's unshakeable belief in the power of information to spur innovation.