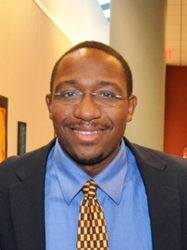 "...remember that the only thing standing between you and your greatness is yourself. Take control of your life, and enjoy every second." ~Angst
Voorhess, NJ (PRWEB) April 09, 2014
Chris Avery was raised in Washington, DC by his single mother and survived the threats and temptations of urban life. Surrounded by solid role models and positive influences, Avery excelled in school and pursued a career in education. Avery has served as an administrator and consultant for school around the world for the past decade. He also oversees educational research initiatives and provides training and consultation for TURNING STONEchoice. Currently, a PhD candidate in Organizational Leadership, Avery strives to improve education to better prepare students for the global communities they will enter upon graduation.
Author, Chris Avery shares some insight on the creative process behind his latest young adult novel, Angst. ANGST chronicles the complicated lives of three best friends attempting to navigate the perils of freshman year in high school while dealing with the realities of teen life. Visit http://www.turningstonechoice.wordpress.com to read Getting Personal with Author, Chris Avery.
To enjoy your personal copy of Angst follow http://www.turningstonechoice.com/angst or here at Amazon.