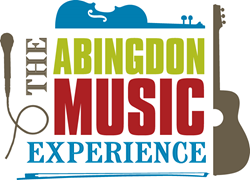 Abingdon, VA (PRWEB) April 09, 2014
The Town of Abingdon has big plans for summer events, new and continuing annual events, including a new craft brew fest and summer concert series.
A wide range of nationally recognized bands will be showcased at the Abingdon Market Pavilion each Thursday as part of Abingdon Music Experience's 2014 Thursday Jams downtown concert series. "We're excited about the music lineup we've been able to put together for Thursday Jams this summer," said Special Events Coordinator, Sara Cardinale. The weekly free concert series begins on Thursday, May 29th, through August 28th, and includes well-known musical acts The Duhks and The Wood Brothers, among many others.
This summer will mark the 2nd annual Thursday Jams series, which drew hundreds of locals and visitors last year. "People have been calling, eager to plan their summer vacations around the concert lineup after coming to Abingdon last year," explained Cardinale. The series is sponsored in part by Eastman Credit Union and Walling Distributing.
Music will begin at 7:30pm each Thursday, with the beer garden-which benefits Abingdon Main Street-opening at 7pm. Locally-owned restaurants will also be set up selling food at the concerts. No outside alcohol allowed.
Cardinale noted that many bands performing during Thursday Jams have also appeared at internationally-recognized festivals like Rhythm and Roots Reunion, Floyd Fest, Bonnaroo and others.
A new addition to the summer lineup of events is the first annual Hops & Howlers Craft Brew Fest on June 14, 2014 from 12pm-5pm. Over 24 regional micro-breweries will be represented at the fest, as well as 2 local music acts. "Hops refer to the beer, and Howlers is a nod to the musical acts we'll have throughout the day," according to Kevin Costello, Director of Tourism and Economic Development. "With the popularity of Abingdon's micro brewery, Wolf Hills, as well as several other regional breweries, having a craft brew fest to showcase these places just made sense as an event to add to the schedule." Annabelle's Curse and This Mountain will both be performing during the entirety of the festival.
The event is 21+, and tickets are now available for pre-sale. Cost is $35 online, and will go up to $40 on the day of the event. Special VIP privileges are being offered for a $55 ticket, including entrance to the fest 30 minutes early and exclusive brews. Tickets include up to 32 2oz tastes and a tasting glass to keep. Key sponsor of the brew fest is Eco-logical Energy Systems, who will be set up with a solar charging station at the event.
Immediately following the Hops & Howlers Craft Brew Fest is a free concert from 6-10pm at the Abingdon Market Pavilion. Soul Jams is open to all ages, and will showcase Dirty Bourbon River Show and soul singer, Jesse Dee.
For a full listing of musical acts and dates, visit http://www.abingdonmusicexperience.com and http://www.hopsandhowlers.com. For more information, call 276-676-2282 or email scardinale(at)abingdon-va(dot)gov.