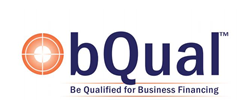 "The biggest concern prospective franchisees have is whether they can get financing. BoeFly's ZeeQual solution eliminates those concerns by offering candidates the opportunity to see the same qualifying data used by lenders and the SBA."
New York, NY (PRWEB) April 09, 2014
BoeFly, the premier online marketplace connecting small business borrowers with lenders, today announced that Wayback Burgers, recognized as one of the most aggressive and ambitious fast-casual brands in the U.S., has selected the ZeeQualTM solution under BoeFly's bQualTM, to assist individuals considering owning a Wayback Burgers access to their small business credit score used by lenders and the Small Business Administration, along with extensive education information and loan prequalification offers for premium insight into their financial wherewithal.
With the agreement, Wayback Burgers franchise candidates can access their bQual Report which includes a statistically valid small business credit score, a consumer credit score, educational content explaining the scores, as well as insight into why they scored the way they did and how lenders typically view the score. bQual, with its patent pending technology, is exclusively available online at BoeFly.com and can be securely accessed from iPads, tablets, smartphones and computers.
Each bQual Report delivered to Wayback Burgers candidates will contain loan prequalification offers from one or more of BoeFly's 3600 participating lenders, or an indication as to financing likelihood. No lender will have access to the business owner's identifiable information until the owner grants access, thereby preventing unwanted calls.
"The biggest concern prospective franchisees have is whether they can get financing. BoeFly's ZeeQual solution eliminates those concerns by offering candidates the opportunity to see the same qualifying data used by lenders and the Small Business Administration," said John Eucalitto, Wayback Burgers President. "We're very excited about using this tool to help franchisees get prequalified."
BoeFly is able to offer bQual through a special relationship with FICO and Equifax. FICO, a leading predictive analytics and decision management software company, provides the FICO LiquidCredit® Small Business Scoring ServiceSM (SBSSsm), a web-based instant credit solution, as part of bQual. Equifax, a leading credit bureau, provides the technology to authenticate every bQual user and is the exclusive provider of consumer and business credit bureau data to bQual. Beyond these important data and scoring partners, BoeFly leverages other key data including its own proprietary database of lender preferences from more than 3600 lenders to produce the bQual Report.
"The entire BoeFly team is thrilled that Wayback Burgers, a leading franchise brand on the forefront of growth and expansion both national and internationally, has selected ZeeQual to support their franchise candidates," said Mike Rozman, co-president of BoeFly. "We strongly expect that the early ZeeQual adopters like Wayback Burgers will achieve a strong competitive advantage over rival brands."
Franchise brands can learn more about ZeeQual at http://www.ZeeQual.com.
About BoeFly
BoeFly makes it easier to obtain small business loans by reducing the time, cost, complexity, inefficiency and frustration associated with small business lending. Its online proprietary matching technology connects small business borrowers with multiple lenders from among its more than 3,600 participating banks, based on the lending profiles provided by the banks and the information provided in the borrower's loan request.
Before seeking a loan business borrowers can find out their fundability and may get prequalified for a business loan through bQual™. The bQual™ report will deliver a business borrower's FICO SBSS Small Business Credit Score (used by lenders nationwide and required for SBA loans), a personal consumer credit score and credit bureau report, and a detailed financing assessment of a borrowers fundability.
Integrating the bQual™ scores into the loan seeking process on BoeFly, borrowers can connect with multiple lenders quickly and easily, providing a greater probability of obtaining a loan, as well as more favorable loan terms resulting from the creation of a competitive marketplace. Lenders benefit by being presented with those loan requests that fit their lending profile, dramatically lowering their cost and time of origination. BoeFly is not a broker. Borrowers pay a small one-time fee and lenders pay an ongoing subscription fee.
BoeFly, now a strategic ally of the International Franchise Association to expand credit access within the franchise community, offers a Franchise Solution bringing these benefits to the large and growing small business franchisee community and is the choice of more than 125 brands, including Dunkin' Donuts, Carl's Jr., and Kiddie Academy, among many others.
BoeFly was founded by small business owners and small business lending experts with extensive small business lending experience. The company is privately-held and is based in New York City.
About Wayback Burgers
Wayback Burgers is a Connecticut-based fast-casual franchise with a reputation for serving fresh burgers and thick, hand-dipped milkshakes. Founded in 1991 in Newark, DE, Wayback Burgers currently operates in 24 states with over 80 locations nationally and plans to open in 28 countries through the Middle East and Northern Africa, in addition to expansion plans in Argentina.
FICO and LiquidCredit, Small Business Scoring Service and SBSS are service marks, trademarks or registered trademarks of Fair Isaac Corporation in the United States and in other countries.