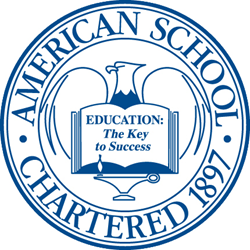 Lansing, IL (PRWEB) May 13, 2014
The American School is pleased to be an exhibitor at the Teach Them Diligently Convention to be held May 15-17 at the Gaylord National in Washington, D.C.
Those attending the convention are invited to visit the American School's booth on Thursday, May 15, from 6-9 p.m.; on Friday, May 16, from 9 a.m.-7 p.m.; and on Saturday, May 17, from 9 a.m.-6:30 p.m. to learn more about the American School and the educational services it provides to students and schools.
The American School has been a leader in distance education since 1897 and has helped more than three million students across the country and around the world earn their accredited high school diplomas. Students wishing to earn the American School's diploma choose either General High School Program or College Preparatory Program, both of which contain 18 units of credit. A full, four-year diploma program costs $2100 and includes paper-based and/or online courses, all study materials, and access to the password-protected Online Student Center, where students and parents can view grades, access help sheets and homework web sites, and contact American School instructors and staff members.
The American School also offers individual courses to students with an existing homeschool curriculum and to students who attend brick and mortar high schools. The latter group takes individual courses through the Independent Study Program, which thousands of schools use each year to help their students graduate on time. Individual courses typically cost between $150 and $300, and students who take individual courses receive the same Online Student Center benefits as those students who are working toward their American School diploma.
The American School is accredited by Ai (Accreditation International) and NCPSA (the National Council for Private School Accreditation) and is recognized by the State of Illinois as a non-public high school.
For more information, call 866-260-7221 or visit http://www.americanschool.org.