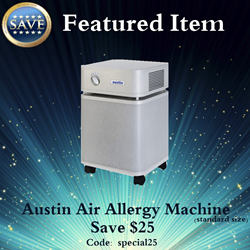 When our customers talk, we listen. It's that simple.
Peoria, IL (PRWEB) May 01, 2014
Air Purifiers Direct 2U LLC announces new website features Including hot items, complimentary shipping, specials & FAQs. Now it is easier than ever for customers to find what they are needing.
When Barb Lulay, the owner of Air Purifiers Direct 2U LLC, was asked why did they add the slider when there is some negative talk on the web about sliders in general, Lulay responds, "If done incorrectly, sliders can be detrimental to a website. We took great care to assure that the slider would not negatively affect our sites performance."
Lulay continued, "When we asked our customers and analyzed their experience on our site, they asked for specific things such as specials, frequently asked questions (FAQs), shipping information, and military discounts to be easily found at the top of the home page so they can see the information as soon as they come to the site. When our customers talk, we listen and accommodate the best we can."
Air Purifiers Direct 2U LLC, has certainly done exactly that. They are constantly improving the website to today's business shoppers. They have taken a complicated product such as an air purifier and have simplified the education and buying process tremendously. By visiting the site, clearly this slider is an advantage to the shopper and does not negatively affect the response of the website.
About the company:
Barb and Dick Lulay's customers are passionate about reducing their risk of disease. Their customer service and product expertise make shopping with http://www.AirPurifiersDirect2U.com an ideal experience. With a full line of natural products such as air purifiers, natural supplements, green cleaners, weight management and paraben free skin care, families find they can conveniently do their household shopping online with home delivery. As successful business owners, the Lulays offer a mentoring program for other aspiring entrepreneurs. They present exceptional marketing tools and a training program that shows how to generate immediate income as well as long term passive income.