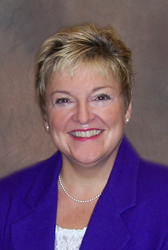 Rather than giving up control, CEI's truck fleet clients are finding that our process and technology are giving them creater control over what's they're spending to repair their vehicles.
Trevose, PA (PRWEB) April 08, 2014
Truck fleets that have outsourced their accident management activities are finding they have gained greater visibility and control over their vehicle assets. That's the message CEI is bringing to the National Private Truck Council's 2014 Annual Education Management Conference and Exhibition next week.
"Rather than giving up control, CEI's truck fleet clients are finding that our process and online technology are giving them greater awareness of where their damaged vehicles are in the repair process, and greater control over how much they're spending to get them back on the road," said Luann Dunkerley, CEI's national business development manager for truck and service fleets.
Ms. Dunkerley, who is on the board of governors of the National Private Truck Council Institute, will lead CEI's contingent at the conference, being held at the Hilton Cincinnati Netherland Plaza Hotel, in Cincinnati, OH, April 13-15. CEI will be exhibiting in Booth 607.
Since the recent recession, many trucking companies have been having to cope with fewer resources to manage their fleet operations, said Ms. Dunkerley. "Now that their businesses have started to grow again, many are finding it difficult to keep a close eye on the vehicles that go offline due to accidents," she added. "Those that have partnered with CEI have discovered we are leveraging their time, saving them money on repairs and helping to dramatically increase their recovery of accident damages from third-party drivers."
Ms. Dunkerley said that last year, CEI saved all of its fleet customers more than $10 million in accident repair costs and, for the fifth year in a row, recovered more than $30 million from third-party drivers responsible for accidents with client fleet vehicles.
About The CEI Group, Inc. (CEI)
CEI is a leading provider of technology-enhanced vehicle accident, driver safety and fleet risk management services. Its provider network consists of some 4,000 collision repair shops in North America, and includes nearly 900 truck collision repair centers. Its customers include self-insured, commercial, and institutional and government fleets, directly and through alliances with fleet leasing companies. CEI also provides vehicle direct repair program outsourcing to leading property and casualty insurance companies.
Founded in 1983, CEI has headquarters near Philadelphia, PA, and field sales offices in Trevose, PA, Tulsa, OK, and Lake in the Hills, IL. In 2000, CEI launched the DriverCare™ line of services, which include fleet risk management, MVR ordering and compliance, on-line and behind-the-wheel driver safety training and a safety newsletter. For more information about CEI, visit http://www.ceinetwork.com.