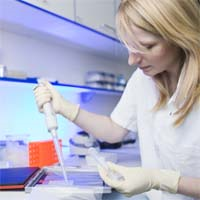 Together with our in vivo studies, [this] underscores its potential as an anti-malignant pleural mesothelioma agent.
Raleigh, NC (PRWEB) April 22, 2014
A newly published report on the use of an alcoholism drug in mesothelioma treatment contains some promising findings. Details of the report have just been posted on the Surviving Mesothelioma website and can be read by clicking here.
Cancer researchers from Wayne State University in Detroit gave the drug disulfiram (brand name Antabuse) to mice infected with human malignant pleural mesothelioma tumors. At a dosage level of 50 mg/kg of body weight, the drug appeared to shrink the mesothelioma tumors by inhibiting proteins needed for growth and by triggering apoptosis.
"Together with our in vivo studies, [this] underscores its potential as an anti-malignant pleural mesothelioma agent," concludes lead author Vino T. Cheriyan, PhD.
The newest disulfiram study, published online in the open-access medical journal PLoS One, appears to support previous studies which have found the drug to have both tumor-shrinking and chemosensitizing properties.
"Mesothelioma is notorious for its resistance to even some of our most powerful cancer therapies," notes Surviving Mesothelioma Managing Editor Alex Strauss. "The possibility that a drug already approved by the FDA might not only help shrink tumors, but make them more sensitive to current treatments is very exciting."
To read the details of the new study, including more about how disulfiram is thought to work against mesothelioma cells, see Alcoholism Drug Suppresses Mesothelioma Tumors in Mice, available now on the Surviving Mesothelioma website.
Cheriyan, VT et al, "Disulfiram suppresses growth of the malignant pleural mesothelioma cells in part by inducing apoptosis", April 1, 2014, PLoS One, http://www.plosone.org/article/info%3Adoi%2F10.1371%2Fjournal.pone.0093711
For over ten years, Cancer Monthly has been the only centralized source of cancer treatment results. Patients can see the actual survival rate, quality-of-life indicators, and other key data for approximately 1,500 different cancer treatments. Cancer Monthly provides timely and ground-breaking news on the causes, diagnoses and treatments of the most common cancers including Bladder, Brain, Breast, Colon, Kidney (Renal), Liver, Lung (NSCLC), Ovarian, Prostate and Rectal Cancers, Melanoma, Mesothelioma, and Non-Hodgkin's Lymphoma. Written for patients and their loved ones, Cancer Monthly helps families make more informed treatment decisions.