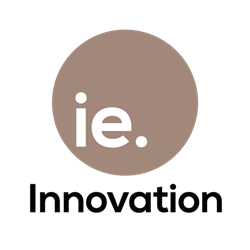 This summit will spark some big ideas, but also give you tangible takeaways you can implement straight away.
San Francisco, CA (PRWEB) April 09, 2014
"Innovate or die," has never been more true than today. Innovation is the key to keeping your company alive and relevant in today's constantly changing business environment. Join us at the Chief Innovation Officer Summit and learn from the brightest minds in the industry on how to reinvigorate your business with fresh ideas and deliver breakthrough results.
Leaders have to continue learning and using new tools to help them quickly implement innovative ideas, expand market share, create jobs, properly scale their businesses, and drive success.
"Inciting discovery and inspiring change is just the first step to building the innovation infrastructure in your organization. This summit will spark some big ideas, but also give you tangible takeaways you can implement straight away", said Yulia Ivanova, the summit organizer. "We will focus on working with startups and applying startup methodologies to fuel the innovation process, and you will hear from SMEs and corporates on how they stay ahead of the game."
The summit keynote speakers include Frankie James, Managing Director, Advanced Technology Silicon Valley Office at General Motors. Frankie's presentation, "Integrating New Technologies and Trends into Automotive", will show how GM identifies new and emerging technologies from Silicon Valley, and uses these technologies to integrate concepts from the demo stage into new vehicles, and ultimately putting the concept in your garage.
Other speakers include Andre Martin, Chief Learning Officer at Nike, Moises Norena, Global Director, Innovation at Whirlpool, and MyFitnessPal 's Chief Product Officer and Co-Founder Albert Lee, amongst others.
For more information regarding the summit and to register please visit: http://theinnovationenterprise.com/summits/CINO-San-Francisco-14/registration
###
About *IE.: Innovation Enterprise Ltd, a CFO Publishing company is an independent business-to-business multi-channel media brand focused on the information needs of Senior Finance, Operations, Planning, Strategy, Decision Support & Advanced Analytics executives. Products include IE.Summits, IE.Finance, IE.Analytics, IE.Operations, IE.Strategy, IE.Membership and IE.Insights. Whether it's delivered online, or in person, everything IE produces reflects the company's unshakeable belief in the power of information to spur innovation.