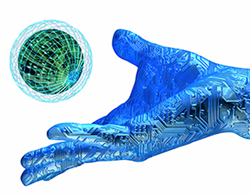 ...cyber intrusions and attacks have increased dramatically over the last decade, exposing sensitive information and disrupting critical operations.
Naperville, IL (PRWEB) April 09, 2014
The Illinois Manufacturing Excellence Center (IMEC), the Automation Federation and the International Society of Automation (ISA) have all joined forces to present a Cybersecurity Framework seminar on April 18 titled "Protecting Our Nation's Critical Infrastructure: How are your mitigating the risk of a cyber-attack?" The complimentary seminar will take place from 8:30 a.m. to 12:00 p.m. at the Northern Illinois University Naperville campus located at 1120 Diehl Road, Naperville, Illinois.
"Our economic vitality and national security depend on a stable, safe, and resilient cyberspace. We rely on this vast array of networks to communicate and travel, power our homes, run our economy, and provide government services," said David Boulay, President of IMEC. "Yet cyber intrusions and attacks have increased dramatically over the last decade, exposing sensitive information and disrupting critical operations. We should be alert to the threat, even in industries outside of manufacturing."
The cybersecurity seminar is part of a series of nationwide meetings designed to educate US industrial and manufacturing leaders and operators of critical infrastructure on the importance of implementing the Cybersecurity Framework and its key components.
The official rollout of the US Cybersecurity Framework, held in February in Washington DC was the result of a year-long initiative to develop a voluntary how-to guide for American industry and operators of critical infrastructure to strengthen their cyber defenses. This is a key deliverable from the Executive Order on "Improving Critical Infrastructure Cybersecurity" that President Obama announced in his 2013 State of the Union address.
Representatives from the White House, the National Institute of Standards and Technology (NIST), the Automation Federation, ISA and IMEC will illustrate why Industrial Automation and Control Systems (IACS) security standards are such fundamental components of the plan and implementation. Without a plan, industrial cyber-attack can result in widespread shutdowns, operational failure and economic disruption.
Registration for the event can be found online at http://www.imec.org/events.cfm or by contacting Amy Fitzgerald, IMEC Marketing Manager at afitzgerald(at)imec(dot)org or 309-677-2977. There is no charge to attend the event, but all interested companies are encouraged to register early. Refreshments will be available to attendees throughout the morning.
About IMEC
IMEC was established in 1996 with the goal of improving the productivity and competitiveness of Illinois' small and mid-sized manufacturing firms. A non-profit economic development organization, IMEC is funded in part by the National Institute of Standards and Technology's Manufacturing Extension Partnership, the Illinois Department of Commerce and Economic Opportunity, and through fees paid by Illinois manufacturers for IMEC's services. IMEC has 11 offices statewide and 40 full-time manufacturing improvement specialists.
About the Automation Federation
The Automation Federation is a global umbrella organization of 16 member organizations and six working groups engaged in automation activities. The Automation Federation enables its members to more effectively fulfill their missions, advance the science and engineering of automation technologies and applications, and develop the workforce needed to capitalize on the benefits of automation. The Automation Federation is the "Voice of Automation." For more information about the Automation Federation, visit http://www.automationfederation.org
About ISA
Founded in 1945, the International Society of Automation (http://www.isa.org) is a leading, global, nonprofit organization that is setting the standard for automation by helping over 30,000 worldwide members and other professionals solve difficult problems, while enhancing their leadership and personal career capabilities. Based in Research Triangle Park, North Carolina, ISA develops standards; certifies industry professionals; provides education and training; publishes books and technical articles; and hosts conferences and exhibitions for automation professionals. ISA is the founding sponsor of the Automation Federation.