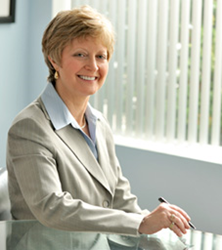 "Truck accidents in this country injured over 100,000 people in 2012, and nearly 5,000 people have died in truck accidents each year over the last several years,"
Lexington, KY (PRWEB) April 10, 2014
Julie Butcher heads a law office in Lexington and has been advocating for those wrongfully injured in tractor-trailer accidents in Kentucky since 1994. Today she criticized members of the House Transportation Subcommittee on Highways and Transit, who heard testimony in March concerning recent federal regulation changes and the alleged negative impact of the changes on the trucking industry.
"The trucking industry has a powerful lobby in Washington, and it's obvious that lobby was driving the agenda and fueling comments and questions the House subcommittee members had about the changes in trucker driving hours and safety requirements. The congressmen need to remember to look at both sides. It's not just about money," Butcher said, "It's about the safety of their constituents."
The DOT's Federal Motor Carrier Safety Administration (FMSCA) successfully implemented new national trucking rules in July 2013 limiting time behind the wheel for big rig drivers.
Due to hours of service (HOS) changes, drivers can now drive only 11 hours in one day, down from 14 hours; must take at least a 30-minute break in their first eight hours of driving; and can drive only 60 hours in a seven-day period, down from 82 hours before the rule change. The trucking industry has opposed the limits since FMSCA first proposed them.
The House subcommittee held hearings in March on the HOS changes and on FMSCA's Compliance, Safety, Accountability (CSA) program, which has also been criticized by the trucking industry. Truckers claim the CSA program unfairly targets smaller carriers and maintains inaccurate or incomplete data, a claim that was given some credence in an audit released by the Government Accountability Office in February. However, FMSCA head Anne Ferro defended the CSA program against the audit during the hearing, saying it is the agency's job to anticipate safety problems rather than deal with crashes after they occur.
"Truck accidents in this country injured over 100,000 people in 2012, and nearly 5,000 people have died in truck accidents each year over the last several years," Butcher said. "It's not hard to predict who's going to be most vulnerable when an 80,000-pound truck and a 3,000-pound car collide. A truck driver who hasn't had enough sleep or is relying on drugs to keep him awake is a danger on the road. The argument by trucking companies that they've got to deliver fast enough to keep their customers satisfied won't be convincing to the family of someone injured or killed by a sleepy semi driver, and it shouldn't convince Congress, either."
About Julie Butcher
The Julie Butcher Law Office, located in Lexington, Kentucky, has been helping wrongfully injured Kentuckians since it opened in 2003. Representing only plaintiffs who have been seriously injured or who lost a loved one due to the careless negligence of others, Butcher is a member of the Association of Plaintiff Interstate Trucking Lawyers of America and the American Association for Justice, and is admitted to practice in all state and federal courts in the Commonwealth of Kentucky.