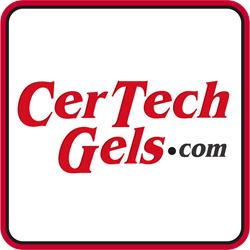 'In my 27 years as an ASE Certified Mechanic, I have never seen anything like this.' - Master Mechanic
Orange, CA (PRWEB) April 10, 2014
CerTech Gels introduces a new marketing campaign to inform customers about their low cost engine repair gel utilizing ceramic gel technology which can save owners of high-mileage vehicles money on repair or replacement costs. The solution is easy to use and costs less than $100 for 4 and 6 cylinder engines providing a realistic alternative to rebuilding the expensive part of an engine.
CerTech Gels is providing an affordable solution to high mileage vehicle owners that will allow them to avoid expensive repairs and replacement costs. The gel solutions offered by CerTech Gels are low-cost and reliable with over ten years of proven use in the commercial market. During this time period the gels have a 100% safety rating and have never recorded damage to any piece of equipment. The gel has been shown to improve fuel economy and create a smoother and quieter engine when used properly.
The main aim of this product is to repair blowby in vehicles. This is a common condition for cars and trucks which have been in use for many years and have driven 100,000 miles or more. The gel is easily inserted into the engine and it will repair the wear and tear accumulated over years of driving. When used properly it will coat the inside of the engine with a harder surface than when the car was brand new. This will the engine from using oil and can help save the driver money on oil replacement.
Vehicle owners who are interested in further information about the use of an affordable ceramic gel which can eliminate blowby in the engine and avoid costly repairs can find more information at http://www.CerTechgels.com or by calling 1-800-653-3484. The interactive media on the site is designed to provide an easy to understand overview of the CerTech gel product and provide customers with all of the necessary information. With a cost of less than $100 for 4 and 6 cylinder engines and a 100% safety rating in 10 years of commercial use CerTech gels are an affordable and trustworthy alternative to expensive engine repair or vehicle replacement. Please view our video for more information https://www.youtube.com/watch?v=Rd5hafCMk04